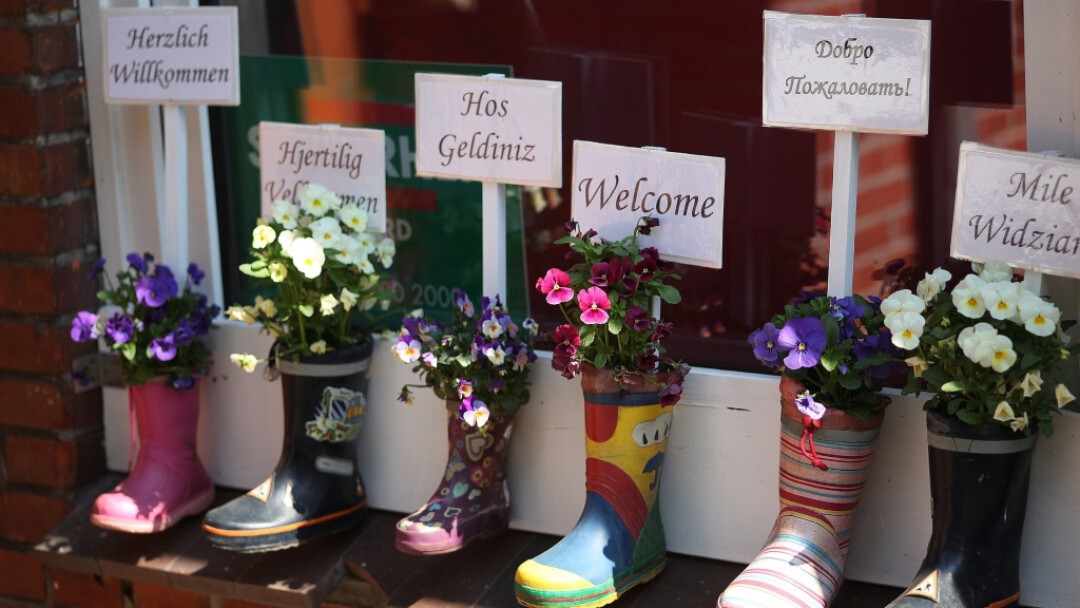 By Kerry Richards of Brampton, Ontario, Canada
"Here is my servant, whom I have chosen, my beloved, with whom my soul is well pleased. I will put my Spirit upon him, and he will proclaim justice to the Gentiles. He will not wrangle or cry aloud, nor will anyone hear his voice in the streets. He will not break a bruised reed or quench a smoldering wick until he brings justice to victory. And in his name the Gentiles will hope."
The church in Canada has created an entry-point ministry called "Creating Connection" that through social media and other forms invites seekers to find community in safe, familiar settings such as local coffee shops.
When I first met Gloria (not her real name) at our Coffee Cultures Conversation Group, she arrived late. We were having a lively discussion about how we can individually and collectively contribute to the "common good." We gratefully affirmed her willingness to participate and introduced her to the group who responded warmly to her presence. We shared our concept of creating community. She readily participated.
Gloria hung around, and when others had gone, she was direct. As much as she felt affirmed in our mutual sharing, she said, "I just don't want to get into something I have to get out of." We understood her caution—her expressed distrust of religion—and openly and respectfully answered her probing questions. This openness, alongside her welcome experience with us, was acceptable. She sent us an email follow-up to her experience with us.
I arrived late, and I felt very welcomed to your group. I wasn't sure what to expect, what would happen, or what we would talk about. I was pleasantly surprised; I enjoyed myself. Thank you. In fact, the topic of discussion stayed with me for several hours, it did broaden my mind. Great morning. Gloria
She continued to attend and became a regular among our group. She shared hospitality by welcoming others who were new. Three months later I attended the monthly community meal hosted by this same group at one of their homes. I knocked on the door and there was Gloria welcoming me as I walked into the house. I was now the visitor and she the host. Natural, spontaneous conversations about spirituality and community happened as the evening progressed. Only the facilitator was of Community of Christ faith, yet the group upheld our church as a progressive and leading-edge movement that in drawing the circle wider was relevant to the diversity of seekers in society. They sensed belonging.
Hospitality is the essence of welcome that makes this possible. Seekers are befriended in the spirit of acceptance. Feeling one with our community, they have become gracious hosts that welcome others to experience what they have found. We all are mutually blessed.
Prayer Phrase
Patient God, open our eyes, ears, and hearts to your world in need. As your disciples, move our hands, feet, and our words to bring your blessing. Amen.
Practice
Embodying God's Shalom
Find a way to express and embody God's shalom. Begin by prayerfully listening to your longing for peace and wholeness. Become silent and imagine you can hear the groaning of the Earth's people, nations, and creatures. Prayerfully open yourself to God's yearning for peace and the divine vision of shalom.
What images, feelings, and words come to you? What prayer for peace comes to you from your time of listening? Speak or write this prayer. What act of justice, kindness, healing, or peacemaking does God invite you to consider this day?
Today's Prayer for Peace
Engage in a daily practice of praying for peace in our world. Click here to read today's prayer and be part of this practice of peace.