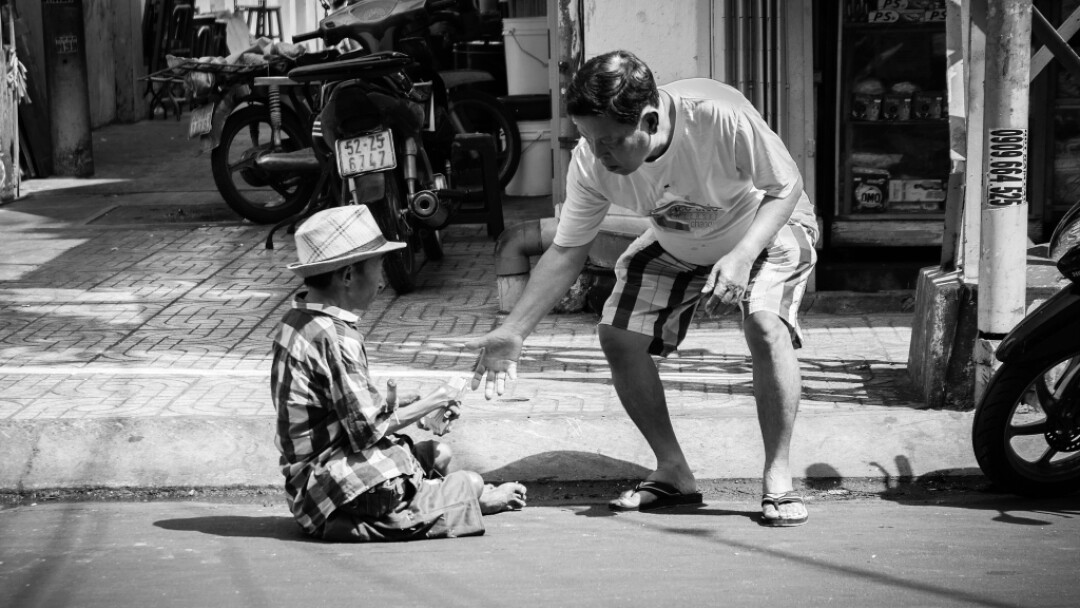 By Lavera Wade of Colville, WA, USA
He has told you, O mortal, what is good; and what does the Lord require of you but to do justice, and to love kindness, and to walk humbly with your God?
This last month I have been blessed by several strangers who have been kind to me in unexpected ways, and I am grateful for their help. My husband I were unloading our utility trailer at the transfer station when the young fellow unloading a truck next to us finished what he was doing, came over to us, and in a matter of minutes helped my husband finish the job. It is leaf cleanup time in the neighborhood, and neighbors on both sides have been by several times to help me load their trailers and take the leaves to recycle. Micah 6:8 speaks of what God requires of us: that we do justice, love kindness, and walk humbly with our God.
Thankfulness for random acts of kindness by strangers is best rewarded by passing the favor on when we are blessed with the opportunity to help a friend or stranger. Sometimes a kind or thoughtful word can make a stranger's day. Psalm 136 (shared by the faithful before there was the written word) reads, "O give thanks to the Lord for he is good, for his steadfast Love endures forever."
Sometimes we see the face of God when a stranger lends a hand. Sometimes we are the face of God when we are fully awake and blessed by the opportunity to show kindness to others. When we ask God that we may be filled with loving kindness, we often find we are blessed with moments when we are at peace with our world. This life is not about who we are individually, but who we are when we walk humbly with God and trust that He will lead us in His ways. And so, in this season of cold, dark nights, may you be blessed with many opportunities to provide random acts of kindness to strangers and friends.
Prayer Phrase
The people who walked in darkness have seen a great light (Isaiah 9:2 NRSVUE).
Spiritual Practice
A Light in the Darkness
This Epiphany season we practice with the wise men, searching in the darkness for the light of God's bright star guiding the way to Christ's peace. Notice today what is shimmering in the shadows calling for your prayerful attention. Where is the light of God's presence being revealed in hidden or surprising places for you right now?
Today's Prayer for Peace
Engage in a daily practice of praying for peace in our world. Click here to read today's prayer and be part of this practice of peace.