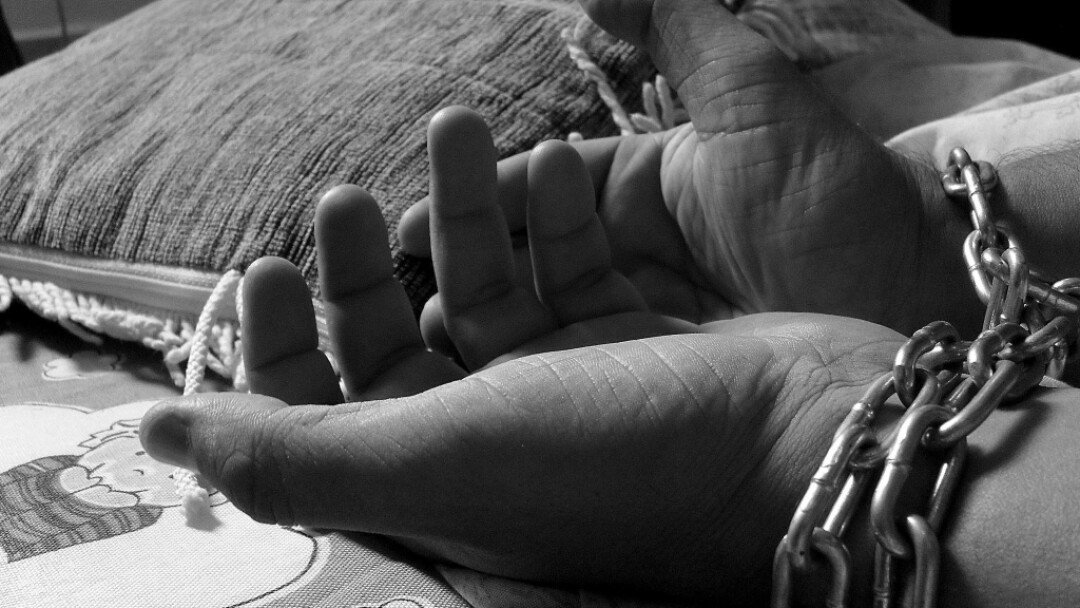 By Zachary Weaver-Shojaie, Manchester, England, World Church Human Rights Team
The Lord is just in all his ways, and kind in all his doings. The Lord is near to all who call on him, to all who call on him in truth.
I suspect I am not the only younger sibling who took hand-me-down clothes. Being several inches shorter than my brother meant the bestowing was hardly a secret. Today, I can simply buy brand new clothes, sometimes for less than the price of a cup of coffee. But at what cost?
Human trafficking comes in many guises. Trafficking relishes the shadows. Today's clothing industry is one of many afflicted by forced labour due to the consumer's insatiable desire for the lowest price. A well-intentioned shopper could inadvertently obtain a saving at the expense of an individual who has no choice but to work, possibly without pay, exhausted, and under threat of harm. It's possible the individual may be thankful even for the exploited work they have. Perhaps they feel blessed simply to provide food to their loved ones, with no dream of buying new clothes themselves. Perhaps they endured unimaginable challenges merely to get such an opportunity, in the absence of alternatives.
How can we, as God's followers, respond when we are blessed with having a choice? Even with considerable research and good intention, not contributing to modern slavery might prove an impossible task. Taking the extra effort to shop for fair-trade clothing brands or buying used (hand-me-down) clothing through auction sites or thrifting can prevent us from contributing to the "new" market that sustains exploited labour.
Perhaps mum gave no thought to modern slavery; she passed clothes down because she had little choice, just like countless others today. However, she also passed down blessings founded in her deep-seated beliefs. When I think back to those hand-me-down clothes, I don't dwell on what we didn't have. I relive being kept warm, wrapped in the love of family, inspired by the teachings of Christ's peaceable kingdom.
Today is the United Nations World Day Against Trafficking in Persons. "Every country in the world is affected by human trafficking. Human trafficking is a crime that exploits women, children and men for numerous purposes including forced labour and sex" (www.un.org/en/observances/end-human-trafficking-day).
Prayer Phrase
Let your Spirit of peace breathe in and through us and guide our way.
Spiritual Practice
Time with God
Sit quietly and let your breathing become calm and deep. Ask God's Spirit to rest on you. See or sense the Spirit anointing you in the form of light, a dove, wind, color, or other images that might come. Ask to become aware of God's love. Listen to the ways in which God wants to flow from your heart as living water. Give thanks that your name is "beloved," that our name is Community of Christ.
Today's Prayer for Peace
Engage in a daily practice of praying for peace in our world. Click here to read today's prayer and be part of this practice of peace.