Exploring the Scripture
Most scholars agree that Romans is a letter written by the Apostle Paul in the mid-50s of the Common Era. Many say this is the crown of Paul's work, a perspective strengthened by the book's impact on Christian leaders through the centuries: Irenaeus, St. Augustine, Martin Luther, John Calvin, John Wesley, John Bunyan, and Karl Barth, to name a few. The influence came not only through theological insights but because of transformative encounters with the Holy Spirit that resulted from reading the text.
Romans is an influential voice and contributor to theological discussions about faith and works, grace and the Law, flesh, and Spirit, justification and sanctification, and so forth. But it is also what led Augustine, in a miraculous spiritual encounter, to "take up and read" on his path to conversion. It led to Luther's understanding that "it is not our merit, but the mercy of God. Thus my soul was refreshed, for it was the righteousness of God by which we are justified and saved through Christ."
The preacher must be careful when interpreting this passage. Paul's use of the term "flesh" (Greek sarks) is not the same as "body" (Greek soma). This passage is not to be interpreted as a negative attitude toward the physical body. The body is a glorious gift of the Creator, to be honored and celebrated in all its physicality.
"Flesh" refers to the body's use in ways God did not intend, ways of death, not of life. "Flesh" is a perversion of life, a denial or refusal to accept the gift of love, a rejection of the offer of resurrection after the ways of hostility and death. As verse 11 affirms, "If the Spirit of him who raised Jesus from the dead dwells in you, he who raised Christ from the dead will give life to your mortal bodies also through his Spirit that dwells in you."
Through faith in Christ, we are offered entrance into a different reality, an alternate universe, a new way of living. We get there not because we do it ourselves, not because of our strength to keep and fulfill the Law. We get there because of God's goodness, God's mercy, God's grace. We shift the focus from our self-sufficiency. We drop our defenses and self-protection. We become truthful about our weaknesses and our sinfulness. We let go so we can receive God's love and peace. Our liberation and hope rest in claiming our identity in Christ, not creating our separate, self-made identity.
Studying Paul can lead to detailed discussions about the meaning of a word, clarifying a critical idea. There is a time and place for that in a scripture study class, but not in a sermon! Today's sermon is the time to honor Paul's conversion to freedom in Christ, time to share encounters of people like Augustine, Luther, or Wesley whose "heart was strangely warmed" by the Holy Spirit. It is time to share from our Community of Christ heritage, our congregational life, and our personal life how body, soul, and spirit were touched by grace and love and were invited to live a different reality.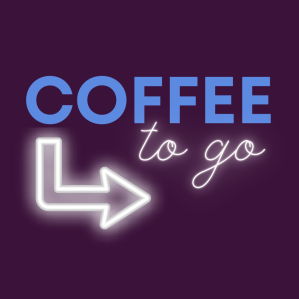 Project Zion Podcast
Co-hosts Karin Peter and Blake Smith consider how this week's scripture connects to our lives today.
Central Ideas
Romans is the crown of Paul's writings. The letter had significant impact on Christian leaders through the centuries, providing a door into transformative encounters with the Holy Spirit.

There is a distinct difference between "body" and "flesh" in this passage. The body is a marvel, a gift of the Creator. "Flesh" refers to a destructive way of life, a way of death rather than a way of peace and love.

Through Christ, God invites us to be honest about our inability to work out our salvation, to let go of our "I'll do it myself" stance so we can receive God's love and peace.
Questions to Consider
What confession of the ways of the "flesh" in your own life might be a blessing to the congregation members?

What is your testimony about how our liberation and hope rest in claiming our identity in Christ, not in creating our own separate, self-made identity?

When have you witnessed the grace and mercy of God transform someone (you, for example?) caught in defensiveness or self-destruction into a new reality of freedom, love, and peace?