Exploring the Scripture
Today's text includes one of the most controversial passages of Paul's writings and one of his most significant affirmations. Either topic is worth exploring in a sermon, class, or private meditation.
Paul began with human limits (weakness), expressed in our inability to pray adequately (v. 26). God's animating Spirit (the breath of God) prays through us with sighs (breaths) deeply centered in our lives beyond our grasp. But God knows and understands our hearts. God understands the Spirit sighing that prays through us on our behalf. The Spirit moves at the impulse of the will of God and according to God's overall purposes.
God's purposes encompass everything that good, including those who love God and are called. Paul described God's purposes in these terms:
God knew us before birth and predestined us to be formed in the image of Christ, as firstborn in the family of God.
God also calls those who are predestined.
Those who are called are also justified.
Those who are justified by faith are also glorified (receive resurrection life).
"What then are we to say about these things?" (v. 31). What, indeed? Church leaders have tried for centuries to understand predestination as Paul outlined it, with resulting schisms that continue today. Some theologians argue that God selects only an elite group of faithful followers and then engineers their life experiences to empower a life of faith, ministry, and glory. They use this passage and Paul's reference to "God's elect" in verse 33 to support their interpretation. It is an understanding which focuses on personal, individual salvation.
When Paul wrote, however, individualism was not part of the culture or expectation. Salvation, repentance, and mercy referred to the entire community, nation, or people. From the beginning, God's purposes pointed toward redemption. Predestination suggests that God intends all humanity to be formed in the image of Christ. This hope may or not be lived through any one lifestyle. As a firstborn son bears a likeness to the head of the household, humankind (or God's inclusive community of people) bears within itself the image of Christ and becomes the family of God. God's grace is extended to every soul; God calls every person; God yearns to justify each person's faith and trust, and God gives resurrection life to all. In support of this interpretation is the great affirmation that ends this lectionary passage: "[nothing] can separate us from the love of God in Christ Jesus our Lord" (v. 38-39).
Being a Christian is not easy. It is human to fear pain and suffering. Paul himself experienced hardship, distress, persecution, famine. So did many other Christians. But suffering cannot separate us from the love of Christ. We can embrace a life free from fear, whatever we face. Neither death nor life, neither good nor evil, nor powers of any kind, can separate us from God's love. Even divisions within the faith community can't separate us from God's love. Could a God with such all-encompassing love arbitrarily separate us into the blessed and the cursed before our lives even take shape? No. God's purposes stand sure, and by grace, we are enfolded in those purposes as surely as in God's love through Christ.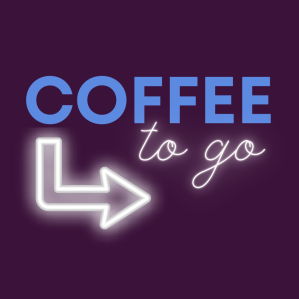 Project Zion Podcast
Co-hosts Karin Peter and Blake Smith consider how this week's scripture connects to our lives today.
Central Ideas
The animating Spirit of God prays through us, trying to align our wills with the will of God to bring about God's purposes.
God's intent for all humanity is to be formed in the image of Christ and joined into a Divine, inclusive family.
God calls, forgives, and justifies, and finally offers salvation to humankind through grace.
Nothing can separate us from the love of God, not even God's "predestination" of salvation for humankind. That salvation is available to all.
God's purposes stand sure. We are enfolded in those purposes as surely as in God's love through Christ.
Questions to Consider
How has your prayer life been enriched and transformed by an awareness the Spirit of God prays through you?
How would you express Paul's idea of predestined salvation for all humankind in terms that can be understood in today's individualistic world?
When have you felt separated from the love of God? How did you and God overcome that separation?
What would it be like to live without fear?
How does your congregation fit into God's purposes for all of creation? How do the ideas of discernment, vision, mission, agency, and faith fit into God's purposes?