Exploring the Scripture
Paul's letter to the Romans is key to Paul's understanding of the gospel and his lived experience because of his conversion to Christ. Chapter 5 is best understood after considering the first four chapters in the letter. Romans 1-4 contain Paul's argument for justification by faith. Chapter 5 moves into the implications of receiving God's gift through Christ (justification by faith) and living lives as disciples of Christ. Paul's other writings may provide added insights.
Paul is writing to the Christians in Rome while also keeping in mind his deep understanding of Jerusalem's Jewish Christian church. Paul's letter addresses justification by faith from both the Jewish Christian and the Gentile Christian perspectives. Paul seeks to unite the increasingly diverse Christian community and equip them for the journey ahead as they experience both the blessings and challenges of their faith.
The good news of the gospel is that "this grace in which we stand" (verse 2) brings us peace with God now and hope for the future. Grace—justification by faith—is a gift. The Jewish frame of reference of keeping the Law to earn God's favor is turned upside down by grace. Similarly, grace is not God's reward for merely believing the "right thing." All fall short, Jew and Gentile alike. We sin as individuals and as communities. God's love through Christ embraces all, those who lived under the Covenant and those who did not. The power of that love is revealed on the cross through one seen as weak compared with the empire's power.
Justification by faith is about a relationship with God revealed through Jesus Christ and a relationship with one another—not through our acts but through God's (see Romans 8:31-39). It is grace and works, being and doing, receiving and responding. As we respond to "God's love…poured into our hearts through the Holy Spirit" (verse 5), the path of the disciple will be the way of suffering love. While the challenges and choices are challenging and may lead to death for some, they are also formative and life-giving. As faith brings us suffering, it also brings us a new perspective on suffering as an experience that yields endurance, character, and hope. Suffering also connects us with those who suffer injustices the world over. We "boast" in suffering because we know suffering and death do not have the final word. Paul communicates the gospel's cosmic scope and the expansive yet inclusive nature of the good news of Jesus Christ.
Justification by faith is an invitation to receive reconciliation (peace with God) and a call to action. In our active response, we experience healing for self, others, and the world. There lies our hope.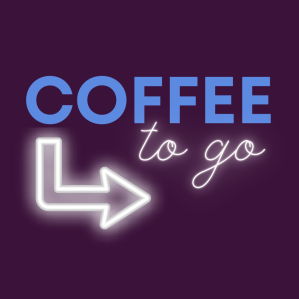 Project Zion Podcast
Co-hosts Karin Peter and Blake Smith consider how this week's scripture connects to our lives today.
Central Ideas
God's love (grace/justification by faith) is a gift given to all.

Receiving God's gift of love brings us peace with God and hope for the future.

The life of the disciple includes suffering, which produces endurance, character, and hope.

Justification by faith is an invitation to receive reconciliation (peace with God) and a call to action (hope for the future).
Questions to Consider
How does living as if what we do (our works) or what we believe (right thinking) earns God's favor keep us from receiving God's gift of boundless love and grace?

Receiving God's gracious gift and being at peace with God does not mean a life free of suffering. How have you experienced suffering in your life of faith? How has suffering produced endurance, character, or hope in you?

As you consider your environment and culture, how can you make a difference by suffering for others in the way of Jesus? (Examples: using public transport to reduce traffic and pollution; education and awareness to address systemic change; sharing resources or living simply so others can simply live; risk speaking out for change; nonviolent action to address injustice.)

How has God's love poured into your heart through the presence of the Holy Spirit changed your life and your relationships? How has it brought you peace now and hope for the future? How has it called you to action?

How does this text connect with the Lenten journey, Jesus' ministry, and Jesus' journey to Jerusalem and the cross?