Exploring the Scripture
The fourth chapter of Romans begins with a question about Abraham. Why does Paul suddenly talk about Abraham? Let's return to chapter three, where Paul says, "He will justify the circumcised on the ground of faith and the uncircumcised through that same faith" (3:31). In other words, when someone chooses Christ, they become a member of the covenant family, the true people of Abraham.
The covenant family began through Abraham, but Paul teaches that this family is now one to which all believers belong. Justification is God's declaration that one is adopted into the family. Abraham's family is no longer comprised of a single, ethnic nation; it never was. As we discover in verse 17, God said to Abraham, "I have made you father of many nations."
Genesis 15 tells of the ceremony of God's covenant with Abraham. To paraphrase Genesis 15:6, Abraham believed God, and this was the basis of the covenant which was then established. Genesis does not say God covenanted with Abraham based on Abraham's obedience to "the law." To have done so would have implied the covenant was God's response to Abraham's acts under "the law." Paul tells us the covenant was proactive. All Abraham did to be in covenant was to trust God, who declares the ungodly to be in the right. At the point of his call, Abraham was still, in most senses, ungodly. He was largely unaware of who God was and what it meant to follow God. But God still called him into covenant.
Abraham started where we start. He came into the covenant by faith, not by adherence to "the law.". Paul's point is that through faith, the Gentiles may also come into the covenant family. In verse 13, we read that Abraham and his descendants were promised they would inherit the world. Paul's message, one that runs through the New Testament, is the idea of a holy land as one strip of territory over and against all others has vanished and is replaced by the world as holy land. Privilege based on the geographical place of birth is not acceptable. In this new holy land, all are of equal and inestimable worth.
The message of verses 16 and 17 is if Gentiles are to belong to God's people on equal terms, their membership cannot be determined by adherence to Jewish law. By faith, the family promised to Abraham becomes a multi-ethnic family of believing Gentiles and believing Jews all on an equal footing.
The message is clear: there is a place for all in God's covenant family where believers are welcomed on equal terms. Such is God's will. In faith, we are challenged to welcome all into God's family.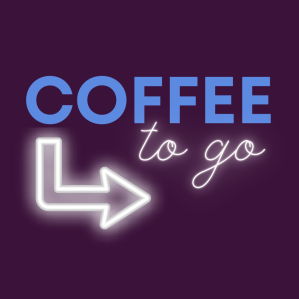 Project Zion Podcast
Co-hosts Karin Peter and Blake Smith consider how this week's scripture connects to our lives today.
Central Ideas
The basis of the covenant between God and Abraham was faith, not works.

Through faith, we are adopted into God's covenant family.

There is a place for all in God's covenant family, regardless of ethnicity, color, class, or geographical place of birth.
Questions to Consider
We are adopted into God's covenant family through our faith and not our works. What are the implications of this?

What does it mean for us to be part of a multi-ethnic family of believing Gentiles and believing Jews all on an equal footing'?

How might we share with others that they have a place in God's covenant family?