Exploring the Scripture
This is the first Sunday of Lent. During this Lenten season we find ourselves invited to journey with Christ. We spend time practicing spiritual disciplines because it draws us closer to God through whom we anticipate the glorious hope of Easter.
Our Gospel lesson comes from Matthew who shares the experience of Jesus' journey into the wilderness following his baptismal experience. Still dripping wet from his baptism, the Spirit leads Jesus into the wilderness to be tempted by the devil. It was a time for Jesus to open himself up rather than closing himself off. Yet, when he opened his life to God, he also be- came vulnerable to the temptations that face us in our humanity.
What were those temptations? It is import- ant to help listeners go deeper in their under- standing of the temptations and what Jesus' experience has to say about our discipleship. First, the temptation came after 40 days during which Jesus fasted, so Jesus is famished. The period of 40 days connects to stories in the Hebrew Scripture in which people fasted for 40 days (Moses and Elijah) or waited to be delivered from evil for 40 days (Noah).
First Temptation
"If you are the Son of God, command these stones to become loaves of bread" (v. 3). What was special about turning stones into bread?
Stones would often have the shape of a loaf of bread. In this temptation we find an effort to get Jesus to focus on his own need and away from his greater call and mission of salvation for humanity.
But Satan does something else in this temptation. "If you are the Son of God," challenges Jesus about his own identity as a means to raise doubt in Jesus' mind. It's amazing what happens to our courage and strength when we begin to doubt.
Second Temptation
"If you are the Son of God, throw yourself down; for it is written, 'He will command his an- gels concerning you,' and 'On their hands they will bear you up, so that you will not dash your foot against a stone'" (vv. 5–6).
So, why would Jesus resist this question to prove who he is? Jesus resists the temptation to test God because the attitude of testing God is not about trust; testing God comes in our lack of trust.
Too often in our human nature we place conditions on God to perform to our wished for expectations before we claim our faith.
Third Temptation
"The devil took him to a very high mountain and showed him all the kingdoms of the world and their splendor; …'All these I will give you, if you will fall down and worship me'" (vv. 8–9).
False worship and power is the third temptation. Jesus was faced with the easy way of be- coming who he was called to be by falling down and worshiping the devil versus his journey of sacrifice to bring God's justice for all. We face the same struggle in our life as a disciple. Too often we fall into the pattern of misuse of power and seeking the easy way to live our discipleship. The temptations Jesus faced and the temptations we face of materialism, doubt, misdirection, false worship, prestige, and power press on us to ask deeper questions. For Matthew, the questions Jesus had to face and wrestle with
were: Who will I be in God? And what is God's wish for my life? In this text we are confronted with the question: Will we be someone different from who God calls us to be?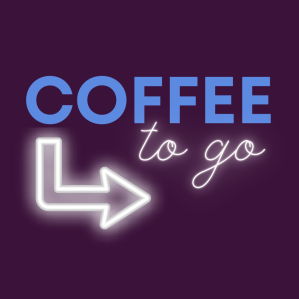 Project Zion Podcast
Co-hosts Karin Peter and Blake Smith consider how this week's scripture connects to our lives today.
Central Ideas
In this story of Jesus' temptations the question is about Jesus' identity as the Son of God and who he is called to be. When we are willing to step into the story, we are con- fronted with our own question of who we will be in God.
During this season of Lent we journey with Jesus toward the blessing of Easter. But on this journey we may discover our own hu- man limits of doubt, misdirection, and false worship that keep us from being who God calls us to be.
Questions to Consider
What experiences have congregational members had during Lent in which they felt led by the Spirit to make it through difficult challenges?
How have the temptations of Jesus—materialism, doubt, misdirection, misuse of power, prestige, and false worship—been present in the congregation and in our lives? What effect have these temptations had on the congregation and on us?
Where do you see the Holy Spirit inviting others to a time of wilderness reflection to discover who God is calling them to be?
How can your congregation respond to human behaviors and temptations in ways that help others live more fully into God's grace expressed in the hope of Easter?