Exploring the Scripture
Have you ever drawn an imaginary line in your mind and said on this issue or circumstance I will not cross it? Our scripture setting finds Jesus in just such a place. Jesus left the familiar Jewish territory and crossed into the Gentile territory. One may wonder why he would do this. He needed some quiet time with God. Jesus knew as long as he stayed within reach of the Pharisees and scribes, there would be no rest. If he traveled into non-Jewish territory, there was hope of rest. He needed rest to prepare himself for what was to come next. He needed to connect with God, get refueled, and to make a plan. So here Jesus stands in an unfamiliar place and is confronted by a woman from Canaan who is thought of as an "outsider" to everyone traveling with Jesus. Stop and consider then how surprised Jesus must have been when this outsider addresses him as "Lord, Son of David." Even those whose homes and towns he just came from did not see him in this light! Jesus wasn't well understood or accepted in his native Jewish land. And here this outsider came to Jesus with a deep need in her life and an enduring faith because her child was suffering, and she recognized him as "Lord."
At first the disciples, and even Jesus, wanted to send her away. This Canaanite woman wasn't who he came to save. But she would not go; she was persistent in her faith. She came in an attitude of worship for she knelt in front of him. She came with great faith and in an attitude of prayer. She came to Jesus not as an outsider but as a woman whose faith was an example even for Jesus' closest disciples as well as for us today.
A preacher once said faith is the assurance of things hoped for, wrought (shaped) by the Spirit of God in the soul of each person. The woman's faith, wrought by God's Spirit, freed Jesus to cross a line to heal her daughter. Her faith in him helped him see her differently. He was changed by her faith. We are challenged to also be willing to be changed by other people's faith. Every day we are confronted by "outsiders," those lines we've drawn in our lives and said, "No, I cannot go there." But every day Jesus is there to strengthen our faith by shaping our hearts so we may respond in love and heal in his name.
This week we ask Jesus to "hear us, Lord." This woman's faith is an example for us, to help us reflect on what it means to have faith in our lives, and to help strengthen the faith of the congregation and our community. What does it mean to respect "outsiders" and their need for healing ministry? What does it mean to learn from them, by that opening our hearts to be changed by God's Spirit? What does it mean to be persistent in our own faith, just as the woman was persistent in hers?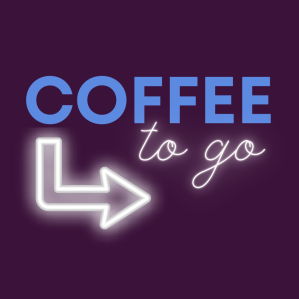 Project Zion Podcast
Co-hosts Karin Peter and Blake Smith consider how this week's scripture connects to our lives today.
Central Ideas
Every day we are confronted with lifelines we have drawn. Will we allow our faith in Christ to strengthen us to cross these lines and respond to outsiders needing God's healing ministry?
Every day is an opportunity to affirm that Jesus is Lord, but we must do so in an attitude of prayer and with great faith.
The call to serve the Lord may lead us into uncomfortable places and circumstances where we must depend on God for our response.
Questions to Consider
What lines have you drawn in your life that you must confront and cross?
How will you recognize Christ as Savior in worship and faith?
Who are the "outsiders" in your life seeking entrance into your heart? How will you respond?
When was the most recent time you were confronted by an outsider? How did you feel? How did you respond? How do you wish you had responded?
What does it mean to ask, "Hear us, Lord"?