Exploring the Scripture
Scholars are not sure of the authorship of this letter, even though it is credited to Peter. Regardless, the letter contains essential instruction for new converts, describing several images for the church. It is addressed to a mixed group of Jews and Gentiles scattered throughout northern regions of Asia Minor.
The first image involves seeing those being addressed as newborn infants. The metaphor of a new birth extends to being baptized after conversion to the announced good news. The longing of a newborn is compared to the readers' longing for "spiritual milk" (v. 2). The author counsels that adopting the image of an innocent, trusting infant is the place to start, "to taste and see that the Lord is good" (Psalm 34:8).
Second, it suggests that Christians are like living stones—building blocks in building God's spiritual house. This idea has a direct connection to the Psalmist's description: "The stone that the builders rejected has become the very head of the corner" (Psalm 118:22). God views this cornerstone as precious, and the hearers are told to rest their faith on this solid foundation of Jesus Christ. The spiritual house or temple image provided a way for new believers to imagine being part of the Christian body, a body built by God, not human origin.
The reference to a "spiritual house" is more than a physical building. Hearers are encouraged to fashion themselves into a community of disciples who accept the good news of Jesus Christ and embody their belief.
While they may still feel like newborn infants, the author uses terms that were often found in the Hebrew Bible to describe Israel: "a chosen race," "a royal priesthood," "a holy nation," and "God's people," to explain the new Christian movement. Such a movement centered in Jesus Christ is closely connected to Jesus' religious heritage, which provided credibility to their new reality. These new Christians were recognized and loved by God.
The passage ends with a reminder that it is God who "called you out of darkness into his marvelous light." Only God's presence among them will help transform these newborn babes into God's people of faith.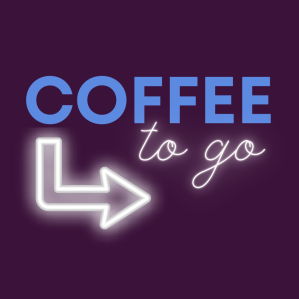 Project Zion Podcast
Co-hosts Karin Peter and Blake Smith consider how this week's scripture connects to our lives today.
Central Ideas
New believers in Jesus Christ can be compared to infants who need to begin with "milk" and grow in trust and understanding.
Jesus as the chief cornerstone provides the foundation for Christians to become "living stones," shaping a spiritual house.
Being "living stones" involves embodying the good news of the gospel of Jesus Christ.
Questions to Consider
How does the image of a newborn align with your understanding of being a disciple of Jesus?
What do you remember about being a new disciple of Jesus Christ? What are some of the ways you have transformed since then?
How might we share our faith with those seeking? With new disciples?
Describe or draw your image of being part of God's spiritual house.
When has your congregation or community felt like a spiritual house? Describe those feelings.