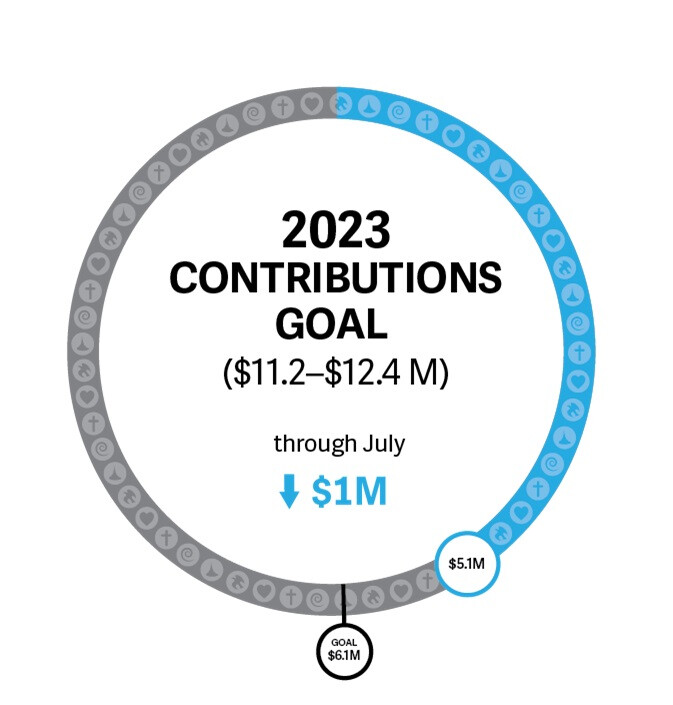 The Presiding Bishopric recently shared this update to make Community of Christ members and friends aware of a $1 million shortfall in Worldwide Mission Tithes through the month of July.
"We are appreciative of the many who give to Worldwide Mission Tithes consistently throughout the year. Your contributions are funding life-changing ministries across the global church.
"If you can help us make up this shortfall, we invite you to give. You can write a check payable to Community of Christ and mail it to 1001 W. Walnut St., Independence MO 64050 or contribute online in the USA, Canada, or Australia.
"Together, our gifts of time, talent, treasure, and testimony are a blessing to a world in need.
"In gratitude,
Ron Harmon, Carla Long, Wim van Klinken
The Presiding Bishopric"