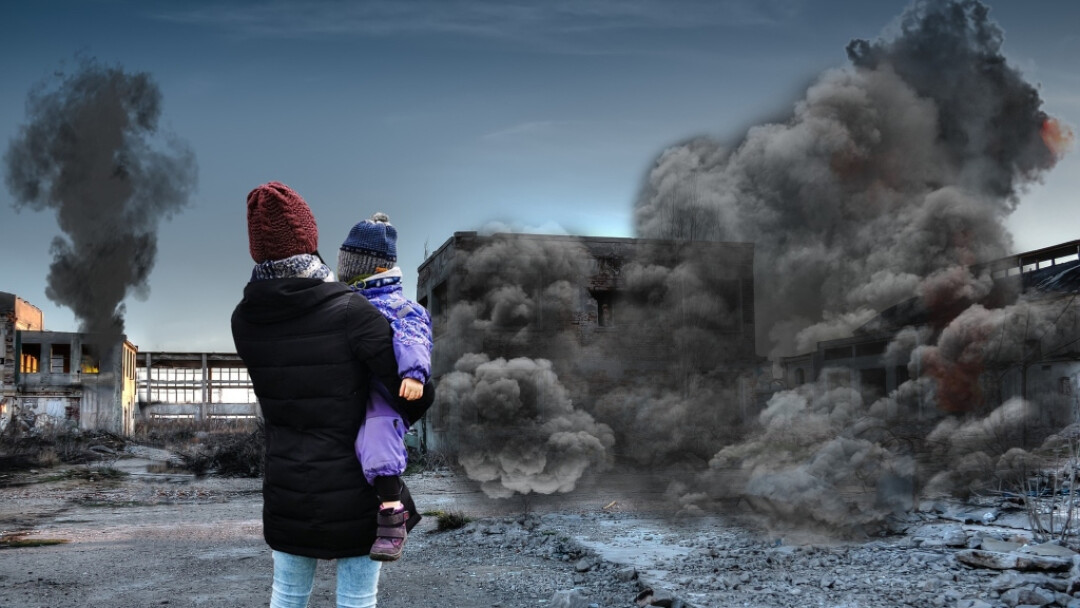 By Leonard Young
For the message about the cross is foolishness to those who are perishing, but to us who are being saved it is the power of God.
As I write this reflection, the war in Ukraine has just started. Bombs have fallen, and Ukrainians are in shelters, fearing for their lives. I spent several years as an apostle supporting the mission in Ukraine and Russia.
Apostle Paul is writing his First Epistle to the Corinthians, people who are sorely divided. Some claim special privilege, having been baptized by Paul. And he counseled them that they not be divided!
That seems oddly appropriate at a time when I am thinking about church members on both sides of the Russo-Ukrainian boarder. Whether they are Ukrainians or Russians, our members there are united in purpose to bring the reign of Christ and the kingdom of peace to fruition in this war-scarred world.
I have been talking with members in both countries all day today. They tell me they are praying for peace. Neither side wants to see war, and our members have expressed to me their special prayers for their friends, brothers, and sisters on the other side of the boarder.
One brother said to me, "I cannot in good conscience go into the military if I am called up because looking down the barrel of a rifle, I may have a fellow church member in my sights." That brother said in specifics what we all must say in a broader way. Anyone looking down the barrel of a rifle at another human being has a child of God in the sights.
That may seem like foolishness to those who are caught up in the fever of war. What seems foolish to us, who sit in peace around our dinner tables, is a stark reality for those whose nations are engaged in conflict. Yet in the middle of conflict, they are not divided. They are united in purpose as children of peace.
Prayer Phrase
The people who walked in darkness have seen a great light (Isaiah 9:2 NRSVUE).
Spiritual Practice
A Light in the Darkness
This Epiphany season we practice with the wise men, searching in the darkness for the light of God's bright star guiding the way to Christ's peace. Notice today what is shimmering in the shadows calling for your prayerful attention. Where is the light of God's presence being revealed in hidden or surprising places for you right now?
Today's Prayer for Peace
Engage in a daily practice of praying for peace in our world. Click here to read today's prayer and be part of this practice of peace.