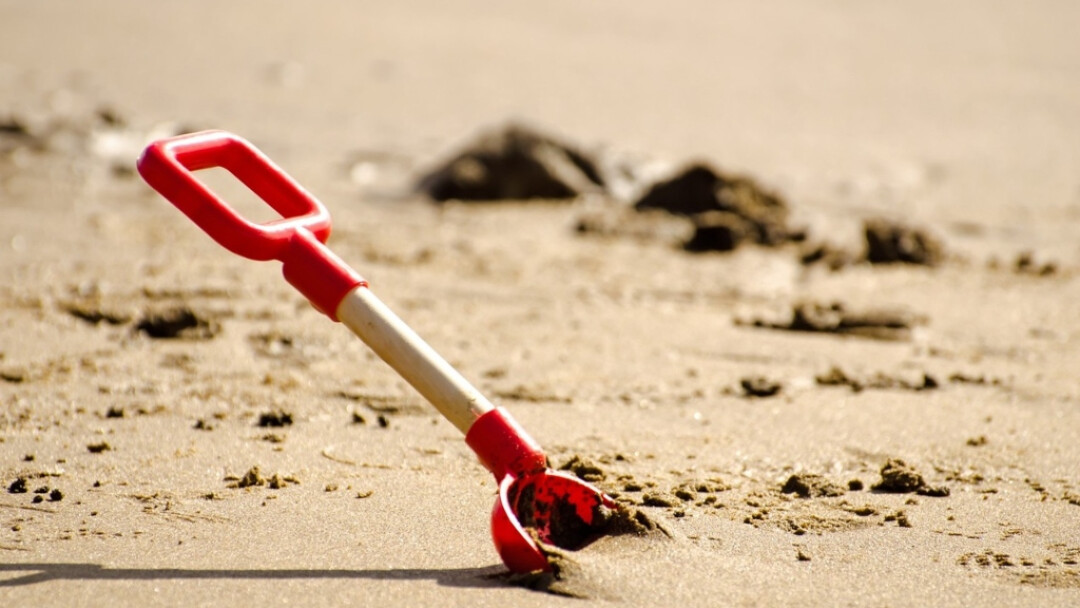 By Andrew Fox of Clay Cross, Derbyshire, England
Ask, and it will be given you; search, and you will find; knock, and the door will be opened for you.
My Grandad Ron died when I was only two years old. Over the years, many people have told me about what an amazing person he was, and I often feel sad that I never got to really know him well. In fact, I now have only one memory of my Grandad Ron. That memory is of being with him on a beach where he buried coins in the sand for me to find. More recently I have been blessed to be able to do the same thing with my own grandchildren.
Often, when my grandsons visit our home, they want to go to a local playground. Whilst they enjoy playing on the slides and swings, the main reason they want to go there is to search for hidden coins. In turn, we hide several small coins around the playground for the others to find. The game always goes best if we don't make it too easy to find the coins, but don't make it too difficult either.
Why do children (and grandparents) love to play games like this? I believe it is mainly linked to the fun of the search and the joy of discovery. I love to hear the excited shout of "I've found one!"
Sometimes, in frustration, we may ask, "Why doesn't God give us the answers? Why doesn't God show us the way?" I would suggest that God appreciates the blessings of searching and discovering. God rarely gives us the answers straight away, but God does provide pointers—what we may refer to as the prophetic voice.
Throughout the scriptures we encounter prophets who guide us to a place of discovery. These prophets are not just characters from the Old Testament. We are blessed as a church to have a prophet who reveals God to us. The challenge for us is to listen to the prophetic voice, engage in the search and experience the joy of discovery.
Prayer Phrase
The people who walked in darkness have seen a great light (Isaiah 9:2 NRSVUE).
Spiritual Practice
A Light in the Darkness
This Epiphany season we practice with the wise men, searching in the darkness for the light of God's bright star guiding the way to Christ's peace. Notice today what is shimmering in the shadows calling for your prayerful attention. Where is the light of God's presence being revealed in hidden or surprising places for you right now?
Today's Prayer for Peace
Engage in a daily practice of praying for peace in our world. Click here to read today's prayer and be part of this practice of peace.