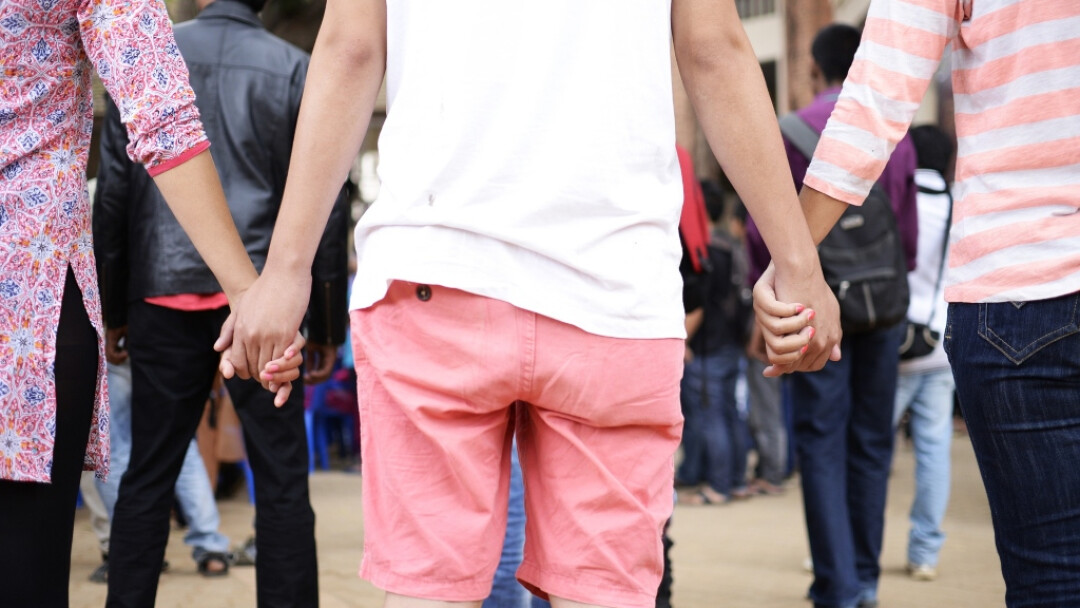 By Don Chilton, St. Louis, MO, USA
Open your hearts and feel the yearnings of your brothers and sisters who are lonely, despised, fearful, neglected, unloved. Reach out in understanding, clasp their hands, and invite all to share in the blessings of community created in the name of the One who suffered on behalf of all. Be patient with one another, for creating sacred community is arduous and even painful. But it is to loving community such as this that each is called. Be courageous and visionary, believing in the power of just a few vibrant witnesses to transform the world. Be assured that love will overcome the voices of fear, division, and deceit.
During the past two years, I have been reminded over and over of the great blessings that have come my way through my family, my church family, and my friends. When we go through challenging times in our lives, it is my belief that we experience God's incredible love through our family, our church family, and our friends.
I have found myself in the role of a full-time caregiver and have come to appreciate the blessings of our sacred community. It has been such a source of encouragement and strength to have the support of our church family as we have started on this journey. Just when I would feel down and broken, someone would call, send a card, or come by with an encouraging word, a prayer, a meal, and just share that precious ministry of presence with us.
As I sit here today, thanking God for all these people who have blessed us so much, I am so grateful to be part of this amazing community of faith that has stepped up and helped carry us through some very rough times. I am so grateful to our friends and church family who have rallied around us and covered us with love and prayers.
It is my testimony that Jesus Christ and the witness of this loving community have transformed my world. There are many who need to experience the blessings of this community, many whose lives can be transformed. Whom do we need to reach out to today?
Our Mission Prayer reminds us, "God, where will your Spirit lead today? Help me be fully awake and ready to respond. Grant me courage to risk something new and become a blessing of your love and peace. Amen."
Prayer Phrase
God who is with us and ahead of us, help us feel the gentle nudge of your Spirit as we move toward the future. Guide us along the way as we seek justice and peace for your creation.
Spiritual Practice
Praying for Leadership of the Church
An important spiritual practice for disciples is praying for members of the body of Christ, especially those who carry leadership responsibilities. Ask God to guide your awareness of people who lead the community of faith in congregations, mission centers, and the World Church. Pray for God's outpouring of grace on each servant leader who comes to mind.
Today's Prayer for Peace
Engage in a daily practice of praying for peace in our world. Click here to read today's prayer and be part of this practice of peace.