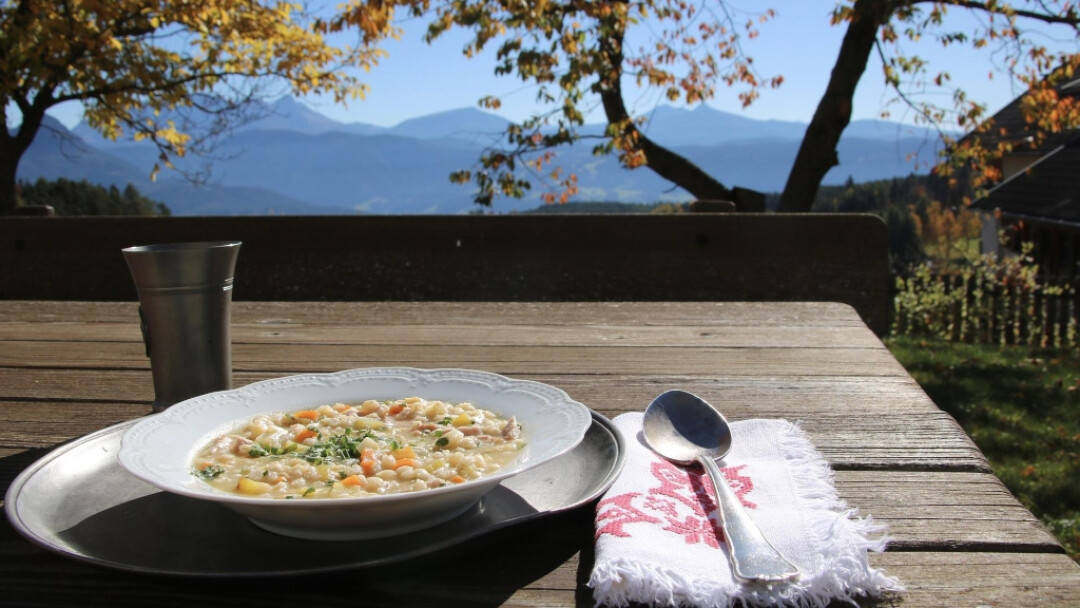 By Pat Pallister of London, Ontario, Canada
"But when you give a banquet, invite the poor, the crippled, the lame, and the blind. And you will be blessed, because they cannot repay you, for you will be repaid at the resurrection of the righteous."
Her name was Debbie. I had observed her often at our community dinners. She arrived every third month and waited quietly and patiently for a place at the table. She rarely spoke to anyone as she had come alone and had no one to share with. After several trips to the serving table, she would silently leave.
One evening, I made a point of sitting next to her and introduced myself. Her smile was genuine and welcoming. She enthusiastically shared that she loved coming to our dinners and thanked me for the good food. I was happy that I had taken the moment to sit with her.
These community dinners had become a mission for our small congregation. This ministry was not about filling pews but rather to invite the community to sit together, share a meal, and get to know one another. The fellowship that grew from these evenings was rich. Not only was the community invited to eat until full, but they were also given the opportunity to be in communion with others. Even the volunteers who helped prepare, set up, and serve the meal were fed with this experience of sharing with others. Our sharing in the kitchen could be just as boisterous as the conversations in the dining room. Smiles and laughter were in abundance.
Where will we go from here? We have asked ourselves this over the last two years as we have adjusted to the new look for ministry. Our congregation is small but many of us are ready for our next mission. Where will God lead us? We are awake and ready to respond. We must be ready to risk something new. As we discern about our future, we continue to pray for a way to become a blessing to others.
Prayer Phrase
Patient God, open our eyes, ears, and hearts to your world in need. As your disciples, move our hands, feet, and our words to bring your blessing. Amen.
Practice
Embodying God's Shalom
Find a way to express and embody God's shalom. Begin by prayerfully listening to your longing for peace and wholeness. Become silent and imagine you can hear the groaning of the Earth's people, nations, and creatures. Prayerfully open yourself to God's yearning for peace and the divine vision of shalom.
What images, feelings, and words come to you? What prayer for peace comes to you from your time of listening? Speak or write this prayer. What act of justice, kindness, healing, or peacemaking does God invite you to consider this day?
Today's Prayer for Peace
Engage in a daily practice of praying for peace in our world. Click here to read today's prayer and be part of this practice of peace.