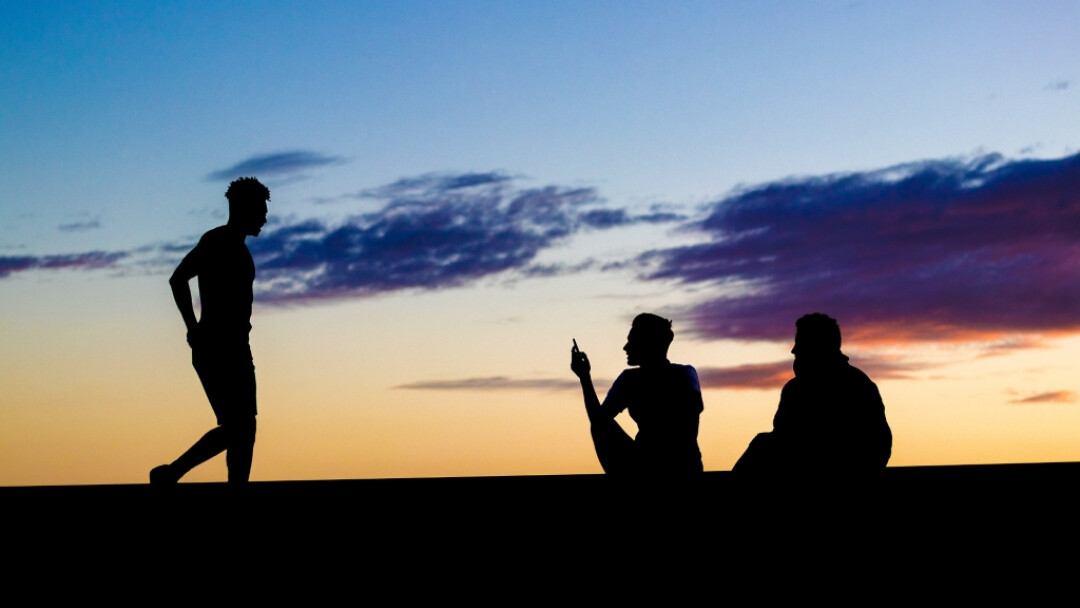 By Vern Erickson of Cedarburg, Wisconsin, USA
For he is our peace; in his flesh he has made both groups into one and has broken down the dividing wall, that is, the hostility between us. He has abolished the law with its commandments and ordinances, that he might create in himself one new humanity in place of the two, thus making peace, and might reconcile both groups to God in one body through the cross, thus putting to death that hostility through it.
Serving as a seventy, I find Doctrine and Covenants 165:1c speaks to me: "Lovingly invite others to experience the good news of new life in community with Christ. Opportunities abound in your daily lives if you choose to see them." Recently, these words were affirmed to me.
The company I hired to renovate my deck started work. The materials were delivered, and the old deck flooring was removed on the first day. The workers got busy and on the second day Bob and Sue (not their real names), owners of the company, came by to inspect the site and make sure all the supplies were available. While Bob was talking to the workers, Sue mentioned that her husband had recently been released from the hospital. Although having been vaccinated for COVID-19, he became ill and needed care in an ICU. His energy level had not yet returned, but he was happy to be working again.
A few weeks later, Bob stopped by to inspect the completed work and receive final payment. While sitting on the new deck, I started writing a check and asked him how he was doing and if his energy had returned. He replied that he was feeling much better and that he had been blessed, even though his recovery was difficult. I affirmed my belief that while our faith may not remove us from problems and pain, the Holy Spirit blesses us with comfort and peace when we open ourselves to it and that I was happy for him. This exchange opened a door!
For the next two and a half hours, we shared our convictions that God is present in our lives and circumstances. Bob worships in a small Lutheran church on Sundays, attends a weekly breakfast Bible study group, and frequently hangs out in a local coffee shop looking for opportunities to share God's love with others who he senses may be receptive. Bob invites many of these people to church. Some of them have come and found a spiritual home.
I told Bob about my ministry in Community of Christ. He was particularly interested in our Enduring Principles and asked me to invite him when we open for in-person worship. We both felt lifted and blessed by our discussion and plan to meet up again for coffee and conversation.
Prayer Phrase
Patient God, open our eyes, ears, and hearts to your world in need. As your disciples, move our hands, feet, and our words to bring your blessing. Amen.
Practice
Embodying God's Shalom
Find a way to express and embody God's shalom. Begin by prayerfully listening to your longing for peace and wholeness. Become silent and imagine you can hear the groaning of the Earth's people, nations, and creatures. Prayerfully open yourself to God's yearning for peace and the divine vision of shalom.
What images, feelings, and words come to you? What prayer for peace comes to you from your time of listening? Speak or write this prayer. What act of justice, kindness, healing, or peacemaking does God invite you to consider this day?
Today's Prayer for Peace
Engage in a daily practice of praying for peace in our world. Click here to read today's prayer and be part of this practice of peace.