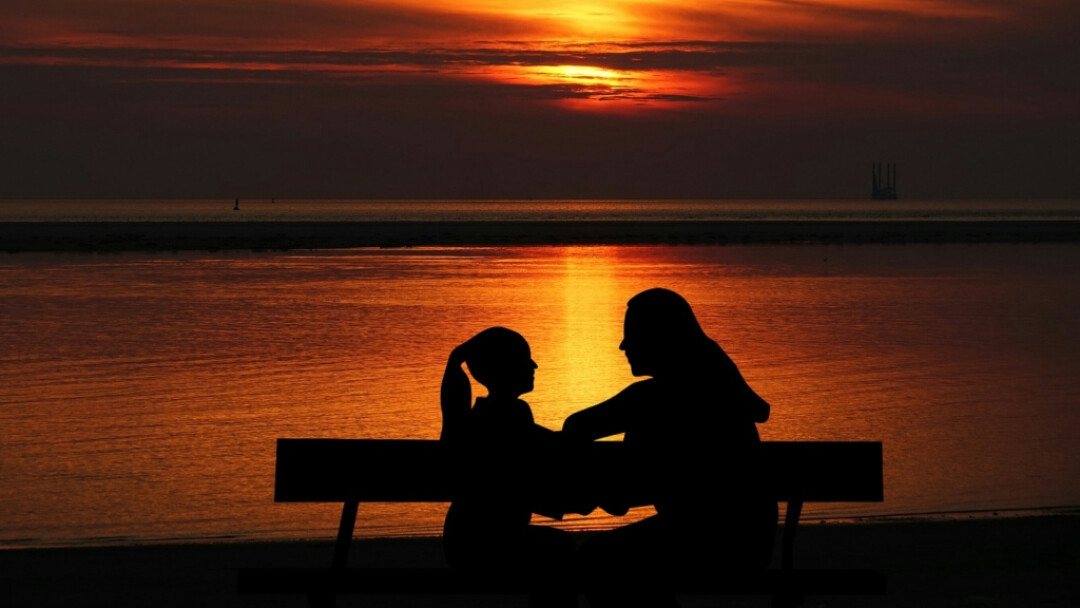 By Grace Andrews of Independence, MO, USA
She opens her mouth with wisdom, and the teaching of kindness is on her tongue.
"Mothers hold their children's hands for a short while, but their hearts forever" (Nitya Prakash).
It's been my joy and privilege to be a mother! I've loved every minute of it, from the time those tiny humans were placed in my arms to the moments when they walked out into the world. I tried to ignore the fact that one day I would need to "let them go…"
Those last moments before my children left for college or to be married pulled at my heartstrings. Among their packed bags were items I secretly tucked in to remind them of home. Pushing a small lunch and cookies into their hands, I urged them to come home soon. There was a world to learn about, new friends to gain, goals to reach. I put on the bravest face possible and sent them on their way. Disappearing from my view, I waved one last time trying to hide my tears. Gone was their music, energy, joy, and the quiet conversations. Their love remained. I knew they were loaned to me for a time. I also knew they would never fulfill their potential from the confines of our home.
Was that how Mary felt? Jesus was an integral part of the family, a constant presence, working about the house, making sure all was well with those he so dearly loved. When he looked in his mother's eyes during those last moments of parting, he must have been assuring her that this was the way he needed to go. They both knew it would never be the same. I imagine she packed a lunch, made sure he had clean clothes to carry with him, and bravely sent him on his way. She may have watched him and waved goodbye. It all happened too soon. Jesus had a special work to do, which could not be accomplished there. Mary had to "let him go…"
How many mothers face this difficult moment, allowing their children the freedom to grow and be? I am so very thankful for the opportunity to be a mother! Thank you, God, for this beautiful gift of motherhood.
Prayer Phrase
Lord, give me eyes that see clearly, hands that reach out, a heart full of your love, and feet that will follow anywhere you lead.
Spiritual Practice
Connecting with God as Center
Connect with God through journal writing or contemplation. Open yourself to God's presence and share what flows from your heart and mind. Your "communication with God" might include thoughts, questions, feelings, needs, artwork, quotes, or scriptures. Or it might take the form of a prayer, psalm, or poem.
What do you experience? Is this an effective way to connect with God? What surprises you? How do you feel God's love? What deepens or changes in your relationship with God, Christ, Spirit?
Today's Prayer for Peace
Engage in a daily practice of praying for peace in our world. Click here to read today's prayer and be part of this practice of peace.