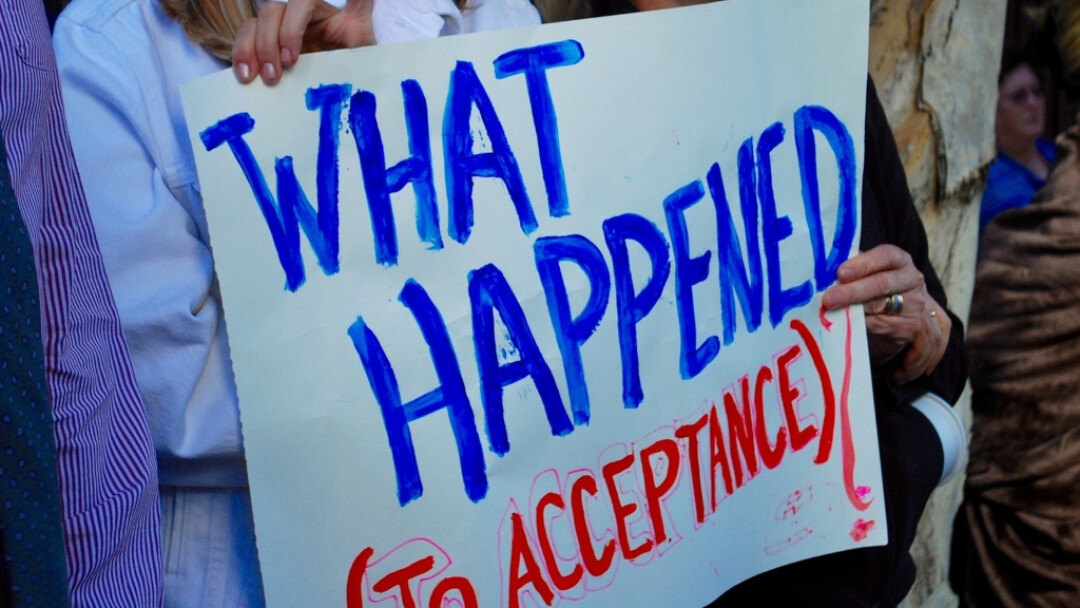 Protect me, O God, for in you I take refuge. I say to the LORD, "You are my Lord; I have no good apart from you." I bless the Lord who gives me counsel; in the night also my heart instructs me. I keep the LORD always before me; because he is at my right hand, I shall not be moved. Therefore my heart is glad, and my soul rejoices; my body also rests secure. For you do not give me up to Sheol, or let your faithful one see the Pit. You show me the path of life. In your presence there is fullness of joy; in your right hand are pleasures forevermore.
In 1996, the UN General Assembly (by resolution 51/95) invited UN Member States to observe the International Day for Tolerance on 16 November, with activities directed towards both educational establishments and the wider public. You can learn more from the International Day for Tolerance website, and read a message for the 2015 observance of the day from the Secretary-General Ban Ki-moon below:
Message from the Secretary-General, Ban Ki-moon
The call to practice tolerance was written into the identity of the United Nations 70 years ago. Today, in a world buffeted by turbulence and change, the Charter's summons remains a vital touchstone for our work.
People are more connected—but this does not mean there is more understanding.
Societies are ever more diverse—but intolerance is growing in many places. Sectarian tensions can be found at the heart of many conflicts, with the rise of violent extremism, massive human rights violations, and cultural cleansing. And the biggest crisis of forced displacement since the Second World War has spawned hatred and xenophobia against refugees and others.
Tolerance is much more than passively accepting the other. It brings obligations to act, and must be taught, nurtured, and defended. Tolerance requires investment by States in people, and in the fulfilment of their full potential through education, inclusion, and opportunities. This means building societies founded on respect for human rights, where fear, distrust, and marginalization are supplanted by pluralism, participation, and respect for differences.
This is the message of the International Day of Tolerance—reflected in the UNESCO Declaration of Principles on Tolerance, adopted in 1995. This same idea animates the International Decade for the Rapprochement of Cultures (2013-2022), which is being led forward by UNESCO across the world.
On the International Day of Tolerance, let us recognize the mounting threat posed by those who strive to divide, and let us pledge to forge a path defined by dialogue, social cohesion, and mutual understanding.
From United Nations International Day of Tolerance, "International Day for Tolerance: 16 November" © 2022 United Nations. Reprinted with the permission of the United Nations. https://www.un.org/en/academic-impact/international-day-tolerance-16-november, August 16, 2022.
Prayer Phrase
God who is with us and ahead of us, help us feel the gentle nudge of your Spirit as we move toward the future. Guide us along the way as we seek justice and peace for your creation.
Spiritual Practice
Praying for Leadership of the Church
An important spiritual practice for disciples is praying for members of the body of Christ, especially those who carry leadership responsibilities. Ask God to guide your awareness of people who lead the community of faith in congregations, mission centers, and the World Church. Pray for God's outpouring of grace on each servant leader who comes to mind.
Today's Prayer for Peace
Engage in a daily practice of praying for peace in our world. Click here to read today's prayer and be part of this practice of peace.