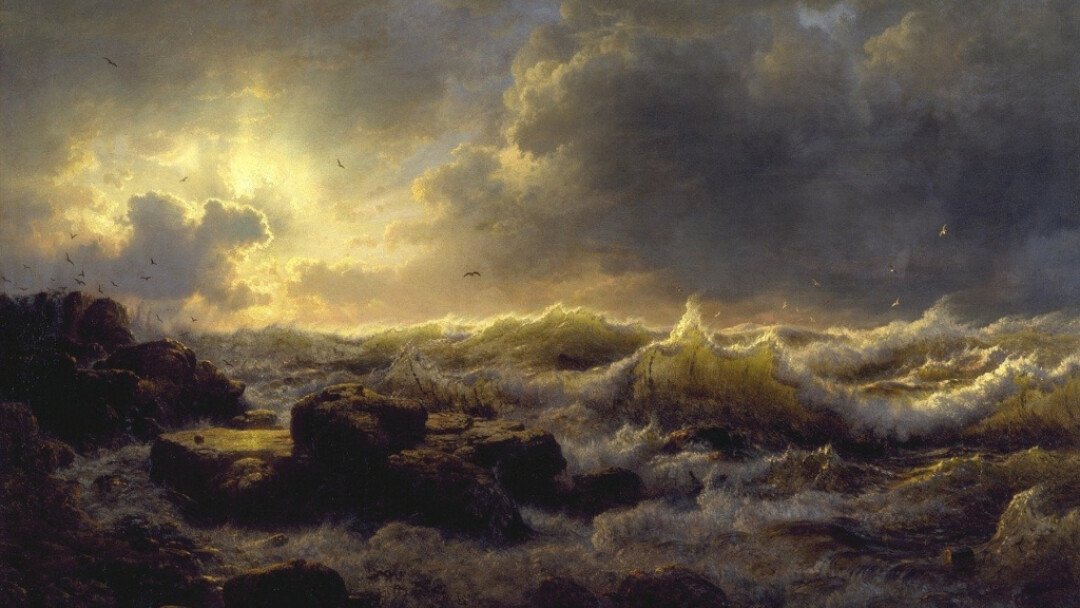 By Taylor Thompson of Caldwell, Ohio, USA
The Egyptians pursued, and went into the sea after them, all of Pharaoh's horses, chariots, and chariot drivers. At the morning watch the Lord in the pillar of fire and cloud looked down upon the Egyptian army, and threw the Egyptian army into panic. He clogged their chariot wheels so that they turned with difficulty. The Egyptians said, "Let us flee from the Israelites, for the Lord is fighting for them against Egypt."
There are days when we can feel the enemy pursuing us. We may feel like darkness is closing in and we have nowhere to turn. Even when we cry out to God, we just don't see the enemy bearing down. We may think, "Where's God? Why is God letting this happen?"
As they crossed the Red Sea on dry land, I'm sure the Israelites were on edge. This was a time that evaluated their faith and trust in God. God had just parted the sea through Moses, so they might escape the pursuing army of Egyptians; they felt like they were in the free and clear. If God parted the waters for them to walk through, then surely, God would close it to keep the enemy from entering and gaining on them. But God didn't. God allowed the Egyptian army to pursue the Israelites into the sea. Had God closed the sea before the Egyptians could enter, the Egyptians would have sat on the shore plotting their revenge. God had a better idea.
When the Israelites saw the Egyptians washed away, they had the assurance that God would protect the people. Like the Israelites, we each have a destiny to fulfill. God promised Israel: "I will bring you up out of the misery of Egypt, to…a land flowing with milk and honey" (Exodus 3:17). God also leads us, and this is where we're headed.
Prayer Phrase
Let your Spirit of peace breathe in and through us and guide our way.
Spiritual Practice
Time with God
Sit quietly and let your breathing become calm and deep. Ask God's Spirit to rest on you. See or sense the Spirit anointing you in the form of light, a dove, wind, color, or other images that might come. Ask to become aware of God's love. Listen to the ways in which God wants to flow from your heart as living water. Give thanks that your name is "beloved," that our name is Community of Christ.
Today's Prayer for Peace
Engage in a daily practice of praying for peace in our world. Click here to read today's prayer and be part of this practice of peace.