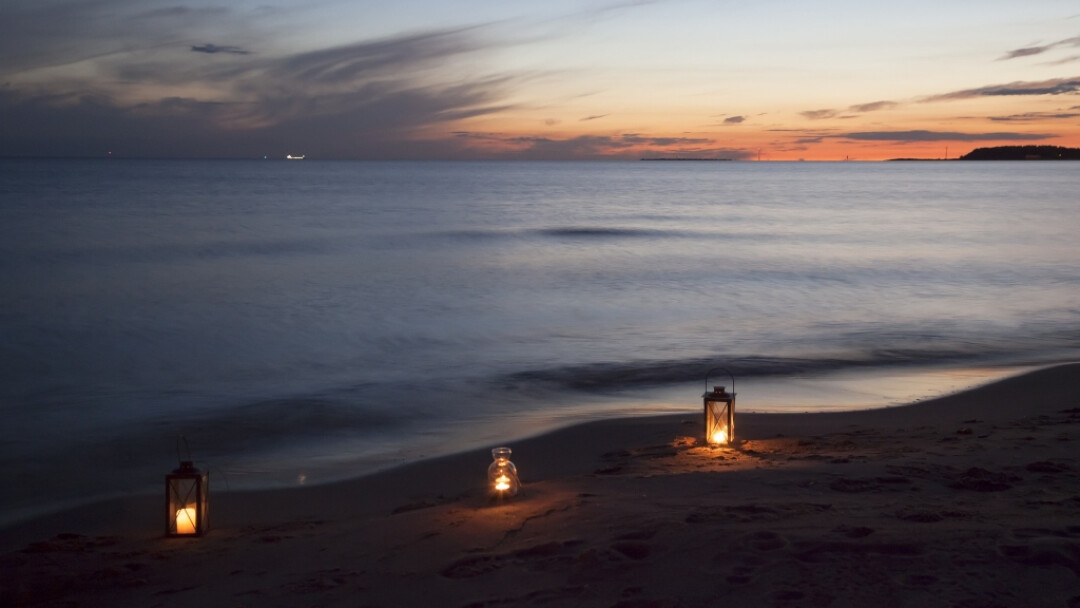 By Susan Oxley of Seattle, WA, USA
"But about that day and hour no one knows, neither the angels of heaven, nor the Son, but only the Father. For as the days of Noah were, so will be the coming of the Son of Man. For as in those days before the flood they were eating and drinking, marrying and giving in marriage, until the day Noah entered the ark, and they knew nothing until the flood came and swept them all away, so too will be the coming of the Son of Man. Then two will be in the field; one will be taken and one will be left. Two women will be grinding meal together; one will be taken and one will be left. Keep awake therefore, for you do not know on what day your Lord is coming. But understand this: if the owner of the house had known in what part of the night the thief was coming, he would have stayed awake and would not have let his house be broken into. Therefore you also must be ready, for the Son of Man is coming at an unexpected hour.
[Excerpted from Sermon and Class Helps, Year A: New Testament, Jane Gardner, ed., Herald House, 2016, pp. 18–19]
In this passage, Jesus describes for the first-century audience what happens at the coming of the Son of Man. Like us, their actions in the present demonstrate how they understand and prepare for the coming reign of God.
Jesus begins with the image of Noah's flood (v. 37) to highlight the lack of preparation. He uses this story reference to emphasize that life is more than eating and drinking. He teaches intentional living that visibly shows in daily life what the coming of the Son of Man will be like. His message was, and remains, focused on living in this world in a watchful way.
Jesus's second illustration presents the contrast between two people doing similar tasks. One will be taken and one left. The hearer can assume that one is ready and one is not.
Today popular culture assumes that the one "left behind" is unprepared, a sinner rejected and unable to enter the kingdom. But in Hebrew Scripture, those who are left are the ones who are preserved. For Jesus, to be left and not taken means one is alert and prepared, doing a work that is valuable and productive in God's kingdom. To be taken is to be destroyed and removed from God's sphere of action.
Finally, Jesus uses the idea of a thief who comes to steal when the head of house is asleep. He encourages the people to be awake and not allow complacency, passiveness, and apathy to steal the opportunity to be part of the kingdom.
Jesus refers to himself as the Son of Man, just as we might say we are human beings. He not only points out that he is fully human, but also that he represents humanity, dependent on God for life, for authority, and for blessings.
"Son of Man" In this passage, Jesus does not define the phrase, but he uses it to refer to a coming figure whose appearance is so important and transforming that people need to be ready for his coming. Only God knows the timing and manner of the coming of the Son of Man. Jesus is calling the people to watchfulness and preparation for the mystery of a future that is held firmly in God's hands. During Advent, we are called to prepare for God's future and Jesus coming into our lives.
Prayer Phrase
God who is with us and ahead of us, help us feel the gentle nudge of your Spirit as we move toward the future. Guide us along the way as we seek justice and peace for your creation.
Spiritual Practice
Praying for Leadership of the Church
An important spiritual practice for disciples is praying for members of the body of Christ, especially those who carry leadership responsibilities. Ask God to guide your awareness of people who lead the community of faith in congregations, mission centers, and the World Church. Pray for God's outpouring of grace on each servant leader who comes to mind.
Today's Prayer for Peace
Engage in a daily practice of praying for peace in our world. Click here to read today's prayer and be part of this practice of peace.