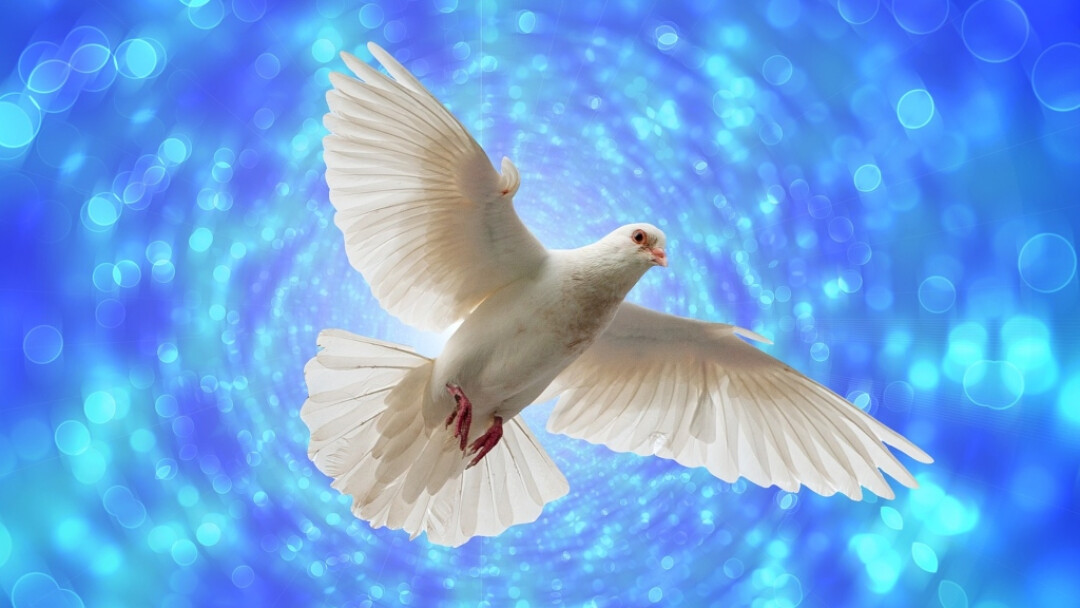 The next day he saw Jesus coming toward him and declared, "Here is the Lamb of God who takes away the sin of the world! This is he of whom I said, 'After me comes a man who ranks ahead of me because he was before me.' I myself did not know him; but I came baptizing with water for this reason, that he might be revealed to Israel." And John testified, "I saw the Spirit descending from heaven like a dove, and it remained on him. I myself did not know him, but the one who sent me to baptize with water said to me, 'He on whom you see the Spirit descend and remain is the one who baptizes with the Holy Spirit.' And I myself have seen and have testified that this is the Son of God."
[Excerpted from Sermon and Class Helps, Year A: New Testament, Jane Gardner, ed. Herald House, 2016, p. 33]
John the Baptist had a large following in the time before Jesus began his public ministry. The Gospel writer makes it clear that the Baptist is a witness only (John 1:6–8). He quotes John saying that Jesus is greater (v. 15). John testifies about himself: he is only a witness and voice (John 1:19–28). Secondly, he testifies of Jesus (John 1:29–42).
John the Baptist had been watching for one whom God would choose. He witnessed that choice in the symbol of the descending dove and immediately testified of Jesus as the Son of God. His testimony is built on revelation.
Twice John stresses the Spirit remained with Jesus. Later, the Gospel of John highlights the way in which Jesus abides (remains) in God, and God in Jesus. This is an important theme in the Gospel. God's Spirit remains in Jesus all the time, not just at special moments. They are inseparable.
John calls Jesus the "Lamb of God." We cannot know if John used the title to refer to the lamb of Passover, the lambs used in temple sacrifices, or the apocalyptic lamb. His readers were not Jewish, but probably knew about the sacrificial system of the Jews. At the time John wrote, the temple had been destroyed, and the sacrifices could no longer occur. He may have referred to Jesus in this way as the final, and most complete, sacrifice since he "[laid] down [his] life for the sheep" (John 10:15). But John records Jesus's crucifixion occurring just before the Passover feast instead of after the feast like the Synoptic Gospels (Matthew, Mark, and Luke). Referring to Jesus as the lamb at the beginning of the Gospel may foreshadow the Passover lamb at the end.
The last verses center on witnessing, inviting, and abiding. "Come and see" was an invitation to join Jesus, so they stayed with him. Andrew witnessed to Simon, his brother. We know from the rest of the story that Simon, too, stayed with Jesus. In the verses that follow, the witness extends to Philip, who invites Nathanael, who comes to see and remains. Thus, the crowd of witnesses continues to expand. We are the inheritors of that testimony and invitation.
Prayer Phrase
The people who walked in darkness have seen a great light (Isaiah 9:2 NRSVUE).
Spiritual Practice
A Light in the Darkness
This Epiphany season we practice with the wise men, searching in the darkness for the light of God's bright star guiding the way to Christ's peace. Notice today what is shimmering in the shadows calling for your prayerful attention. Where is the light of God's presence being revealed in hidden or surprising places for you right now?
Today's Prayer for Peace
Engage in a daily practice of praying for peace in our world. Click here to read today's prayer and be part of this practice of peace.