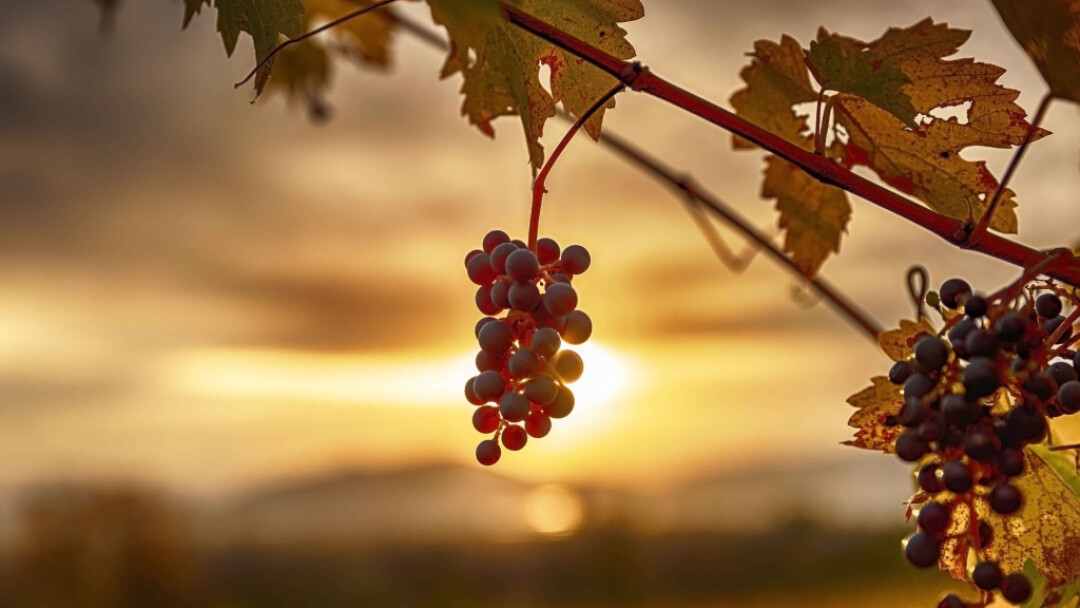 By Susan Oxley of Seattle, WA, USA
Let me sing for my beloved
my love-song concerning his vineyard:
My beloved had a vineyard
on a very fertile hill.
He dug it and cleared it of stones,
and planted it with choice vines;
he built a watchtower in the midst of it,
and hewed out a wine vat in it;
he expected it to yield grapes,
but it yielded wild grapes.
And now, inhabitants of Jerusalem
and people of Judah,
judge between me
and my vineyard.
What more was there to do for my vineyard
that I have not done in it?
When I expected it to yield grapes,
why did it yield wild grapes?
And now I will tell you
what I will do to my vineyard.
I will remove its hedge,
and it shall be devoured;
I will break down its wall,
and it shall be trampled down.
I will make it a waste;
it shall not be pruned or hoed,
and it shall be overgrown with briers and thorns;
I will also command the clouds
that they rain no rain upon it.
For the vineyard of the Lord of hosts
is the house of Israel,
and the people of Judah
are his pleasant planting;
he expected justice,
but saw bloodshed;
righteousness,
but heard a cry!
Excerpted from Sermon and Class Helps, Year C: Old Testament, Jane M. Gardner, ed., 2021, pp. 102–104
Today's passage begins as a love song, transitions to a lawsuit, and ends in sorrow and judgment. Isaiah begins as a friend of the vineyard owner but shifts to speaking as if the vineyard were his own—until the voice of God replaces Isaiah's voice.
The ancient Hebrews were familiar with parables about vineyard owners. Often the vineyard represented a beloved wife or fiancé and the owner was the husband. A love song for a vineyard was ripe with images of marriage, fidelity, fruitfulness, and loving-kindness. The careful planting and grooming of the vines reinforced the expectation that this would be about married love.
But verse 2 ends with a reversal of expectations. The vineyard "yielded wild grapes," small, hard, bitter, and unfit for winemaking or eating. All the loving efforts of the vineyard owner were for nothing.
Suddenly, listeners are pulled into the drama to judge between the owner and the vineyard. "What more could I do?" the owner asks, and the jury knows the answer. He did everything possible to care and provide for the vineyard.
The wild grapes are a scandal, a betrayal of the love showered upon the vines. The listeners would support and encourage the decision to break down the hedge and walls, so the vines could be trampled down. The land will return to wilderness, as wild calls to wild.
"I will also command the clouds that they rain no rain upon it" (v. 6). What? Only God can do that. Suddenly the identity of the vineyard owner is clear. God is the owner, and the people of Judah are the vines that have failed to meet God's expectations.
God expected justice but saw bloodshed. God yearned for righteousness but heard cries of pain.
The text is a call to return to a true relationship with God—a relationship that is lived in loving kindness to others. God has covenanted with us anew, and God's grace is eternal. But that does not mean God has no expectations for how we respond to the grace and bounty God provides. It is time to examine once again how we are living as disciples and the expectations that go with our covenant relationship with God, the Earth, and one another.
Prayer Phrase
Lord, give me eyes that see clearly, hands that reach out, a heart full of your love, and feet that will follow anywhere you lead.
Spiritual Practice
Connecting with God as Center
Connect with God through journal writing or contemplation. Open yourself to God's presence and share what flows from your heart and mind. Your "communication with God" might include thoughts, questions, feelings, needs, artwork, quotes, or scriptures. Or it might take the form of a prayer, psalm, or poem.
What do you experience? Is this an effective way to connect with God? What surprises you? How do you feel God's love? What deepens or changes in your relationship with God, Christ, Spirit?
Today's Prayer for Peace
Engage in a daily practice of praying for peace in our world. Click here to read today's prayer and be part of this practice of peace.