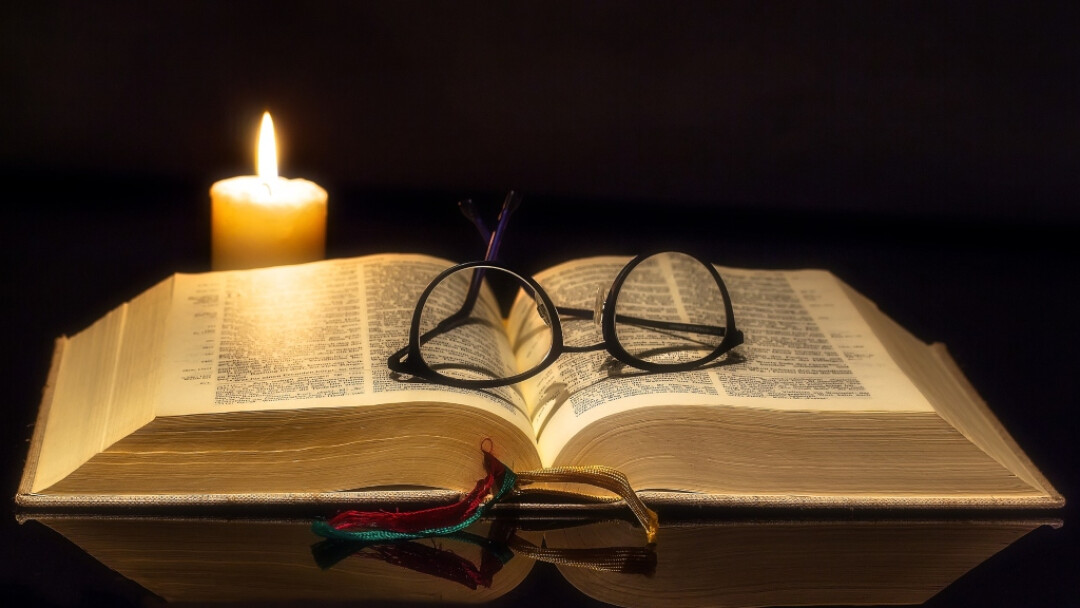 By Don Chilton of St. Louis, Missouri, USA
The temple shall be dedicated to the pursuit of peace. It shall be for reconciliation and for healing of the spirit.
God reminds us in scripture that we are to listen to hear God's word: "Then from the cloud came a voice that said, 'This is my Son, my Chosen; listen to him!'" (Luke 9:35).
When I was a child, my parents would tell me to listen to them…to pay attention to what they were saying. They were trying to teach me something important or to save me from harm. When I heard their words, understood them, and followed them, my life was much easier.
When I became a parent, I found myself saying those same words to our girls. When they were about to do something that was not right or unhealthy for them, I would say, "Listen to me! Hear what I am saying to you!"
I wanted them to avoid the pain of unhealthy choices. I loved them and wanted to protect them. I wanted the best for them. That is the way it is with God. God loves us and wants the best for us. God wants us to live our lives with joy, hope, love, and peace. God has given us a complete manual to show us the way to have that blessed life, but we must study that manual and be open to the Holy Spirit. We must listen! We are also reminded to "be doers of the word, and not merely hearers" (James 1:22). Imagine if all people would truly hear the word and then do what the word tells us to do.
There is much negativity and bad news today. Where will we find the solution to this? The answer is found in scripture, by listening to Jesus, and in doing what he tells us to do. Even though we may mess up from time to time, make poor choices, or stumble and fall, God never leaves us or forsakes us. God is ready to forgive, to make us whole, make us new, and give us a fresh start if we will listen and do what God tells us to do.
Are we listening?
Prayer Phrase
May our words and actions reflect your love.
Spiritual Practice
Pursue Peace on Earth
Read and reflect on Doctrine and Covenants 161:2a. Reflect on how you can "see violence but proclaim peace…feel conflict, yet extend the hand of reconciliation…encounter broken spirits and find pathways for healing." What does the peace of Christ mean to you? Begin by prayerfully listening to your longing for peace. Prayerfully open yourself to God's yearning for peace and the divine vision of shalom. What act of justice or peacemaking does God invite you to pursue this day? Dwell on these words of pursuit: see, proclaim, feel, extend, encounter, find.
Today's Prayer for Peace
Engage in a daily practice of praying for peace in our world. Click here to read today's prayer and be part of this practice of peace.