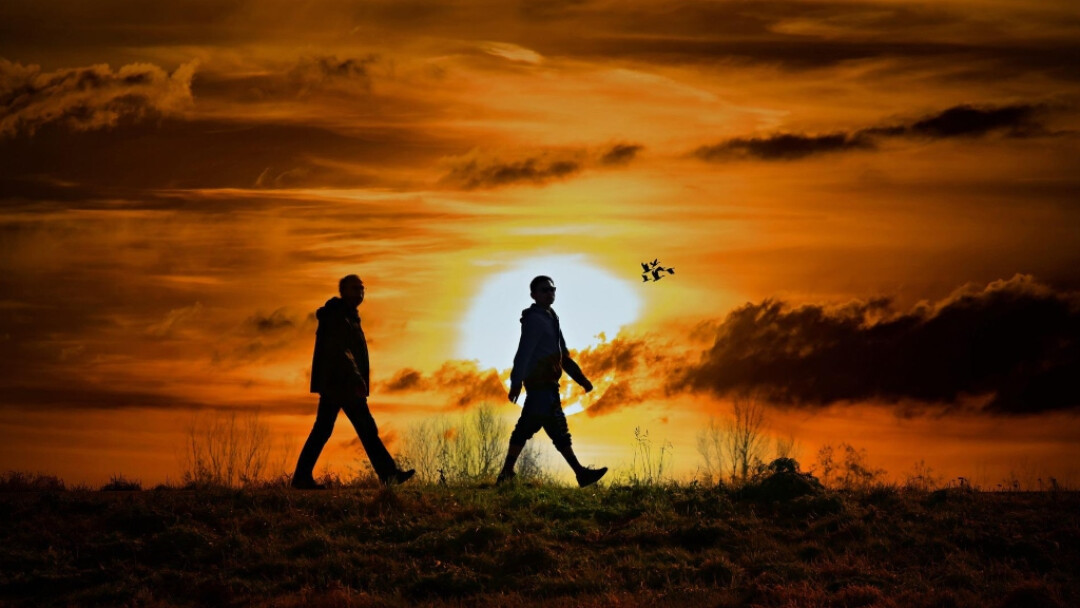 By Grace Andrews of Independence, Missouri, USA
The next day John again was standing with two of his disciples, and as he watched Jesus walk by he exclaimed, "Look, here is the Lamb of God!" The two disciples heard him say this, and they followed Jesus. When Jesus turned and saw them following, he said to them, "What are you looking for?" They said to him, "Rabbi" (which translated means Teacher), "where are you staying?" He said to them, "Come and see." They came and saw where he was staying, and they remained with him that day. It was about four o'clock in the afternoon. One of the two who heard John speak and followed him was Andrew, Simon Peter's brother.
According to John 1, Andrew was listening to John the Baptist when Jesus came on the scene. John the Baptist was giving his usual spiel, calling for everyone to repent and be baptized. People were coming and going, some entering the water, others just listening. Some turned away. Did Andrew know John the Baptist or was he passing by on his way to go fishing? The sounds of the crowd drew him in. On this day, Andrew may have heard the baptizer say: "I baptize with water those who repent of their sins and turn to God. But someone is coming soon who is greater than I am…He will baptize you with the Holy Spirit and with fire" (Matthew 3:11).
What did that mean? It was well known a Messiah would come, but who knew when? As Andrew watched, the Baptist saw a man and he cried out, "Here is the Lamb of God who takes away the sin of the world!" Who was this stranger?
Andrew got up and started to follow Jesus. Jesus noticed him and asked, "What are you looking for?" Andrew asked, "Rabbi, where are you staying?" Can't you just see Jesus smiling, as he invited Andrew to "come and see"? Andrew spent the day with Jesus—a life-changing experience we all would have loved! And, when he was fully convinced, he knew what he wanted to do with his life; it wasn't fishing. Without hesitation, he followed Jesus.
How often have I been a curious spectator when my eyes fixated on the beautiful eyes of Jesus? He pleads: "Leave your worries, your to-do list, and come, follow me. Stay with me awhile and know what I am about and what I can offer you." How often have I been willing to lay aside, even for a little while, my troubles and concerns and really trust and follow him? Would I have been as brave as Andrew? Am I that brave now? Jesus continues to urge: "Come and see."
Prayer Phrase
Let your Spirit of peace breathe in and through us and guide our way.
Spiritual Practice
Time with God
Sit quietly and let your breathing become calm and deep. Ask God's Spirit to rest on you. See or sense the Spirit anointing you in the form of light, a dove, wind, color, or other images that might come. Ask to become aware of God's love. Listen to the ways in which God wants to flow from your heart as living water. Give thanks that your name is "beloved," that our name is Community of Christ.
Today's Prayer for Peace
Engage in a daily practice of praying for peace in our world. Click here to read today's prayer and be part of this practice of peace.