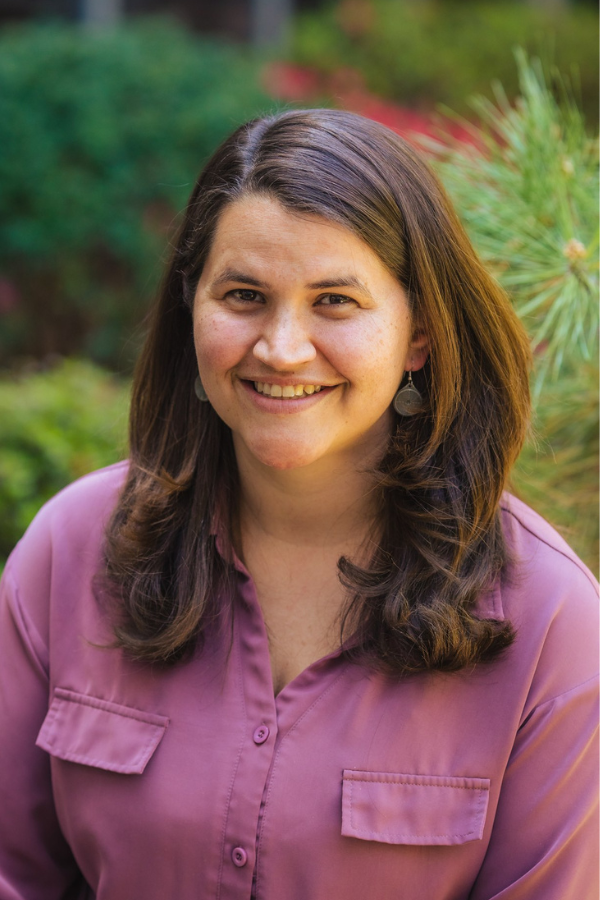 Director of Formation Ministries
Katie Harmon-McLaughlin
---
Office: +1 (816) 833-1000 ext. 3034
Katie Harmon-McLaughlin (she/her) is director of Formation Ministries for Community of Christ. She holds the priesthood office of High Priest.
She previously served as spiritual formation specialist and as a full-time pastor in Orange, California, USA. She is an adjunct faculty member for Community of Christ Seminary. Katie leads the Formation Ministries Team, the Spiritual Formation Team, and director of the Spiritual Formation and Companioning Program.
She received her Master of Arts in Religion through Community of Christ Seminary and received a post-graduate certificate in Spiritual Direction and Leadership through Pneuma Institute in Pittsburgh, Pennsylvania, USA. Katie is finishing her Doctor of Ministry degree at San Francisco Theological Seminary with a focus on Dynamics of Intercultural Communal Discernment. She lives in Independence, Missouri, USA with her partner, Zac, and two daughters, Emma and Maddie.
Community of Christ has 250,000 members in more than 60 nations. The church's mission is to proclaim Jesus Christ and promote communities of joy, hope, love, and peace. Community of Christ International Headquarters is in Independence, Missouri.