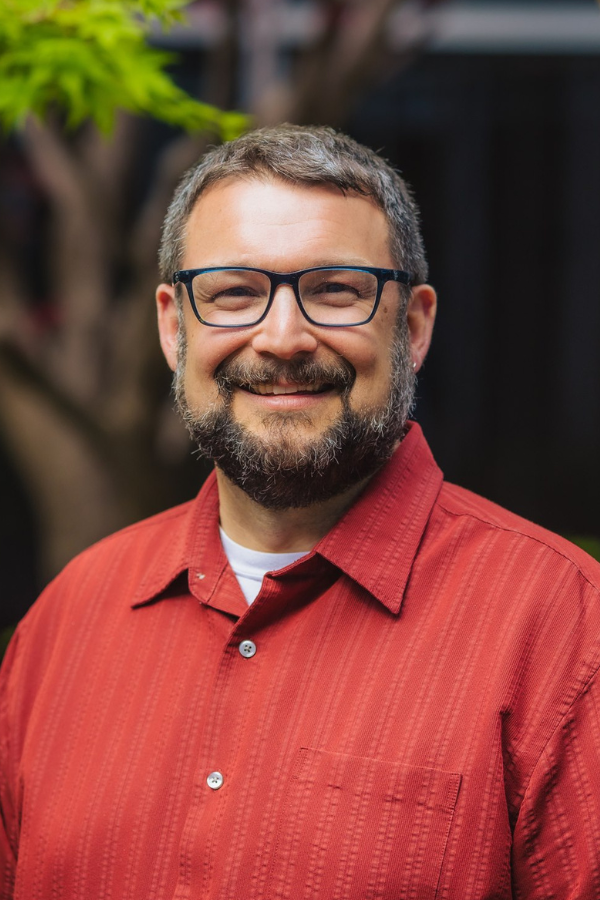 Director of Human Resource Ministries
Matthew Frizzell
---
Office: +1 (816) 833-1000 ext. 3031
Matthew J. Frizzell is director of Human Resource Ministries for Community of Christ. He holds the priesthood office of high priest.
Matt has also served as dean of Community of Christ Seminary at Graceland University; campus minister at Graceland University; Chicago Mission Center president, and pastor and field minister in Midlands USA Mission Center.
He received a bachelor of arts in psychology from Graceland College, Lamoni, Iowa; a master of theological studies from Saint Paul School of Theology, Kansas City, Missouri; and a doctorate in theology and ethics from Chicago Theological Seminary, Chicago, Illinois.
Matthew worked for American Century Mutual Funds, as well as department of youth services in Colorado and Missouri.
Matt is married to Margo (Flowers) and lives in Independence, Missouri, with three daughters, Kathryn, Kenzlee, and Kyla.
Community of Christ has 250,000 members in more than 60 nations. The church's mission is to "proclaim Jesus Christ and promote communities of joy, hope, love, and peace."
Community of Christ International Headquarters is located in Independence, Missouri, USA.