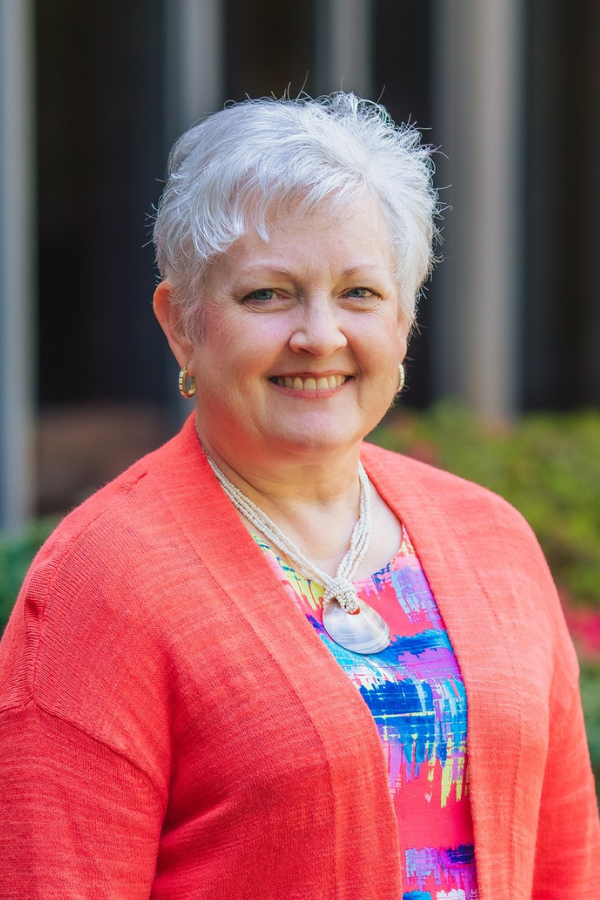 World Church Secretary
Susan K. Naylor
---
Susan K. Naylor is an executive minister for Community of Christ serving as World Church Secretary, First Presidency Office director, and World Conference director. She holds the priesthood office of high priest.
She has worked for Community of Christ for more than 30 years in roles that include mission support field minister for the Northeast Field, worship and leadership formation, assistant director of operations for International Headquarters, Public Relations Coordinator, and enrichment group leader. Susan also has work experience with Legal Services, Ministerial Personnel, and Planned Giving.
During a short break in employment with Community of Christ, Susan worked for the National Council of Churches in Washington, DC as executive assistant to the president, general secretary, and office operations manager. In addition, she worked for the board of trustees and a variety of ecumenical communions. In 2018, she assisted with the coordination and planning of a national rally, A.C.T. Now to End Racism, on the National Mall in Washington, DC.
Susan received a bachelor of arts degree in business education and administrative services from Graceland College, Lamoni, Iowa. She also completed graduate seminary work through the Graceland University Seminary, Lamoni, Iowa.
Susan serves as a consultant to the Spectacular coordinating team. She also has past working relationships with Independence Chamber of Commerce, Independence, Missouri; and is a graduate of the chamber's leadership program. She was board president for the Restoration Trail Foundation (now Community of Christ Historic Sites Foundation).
Susan has two children, Karlynn and Erik.
Community of Christ has 250,000 members in more than 50 nations. The church's mission is to "proclaim Jesus Christ and promote communities of joy, hope, love, and peace." Community of Christ International Headquarters is in Independence, Missouri.