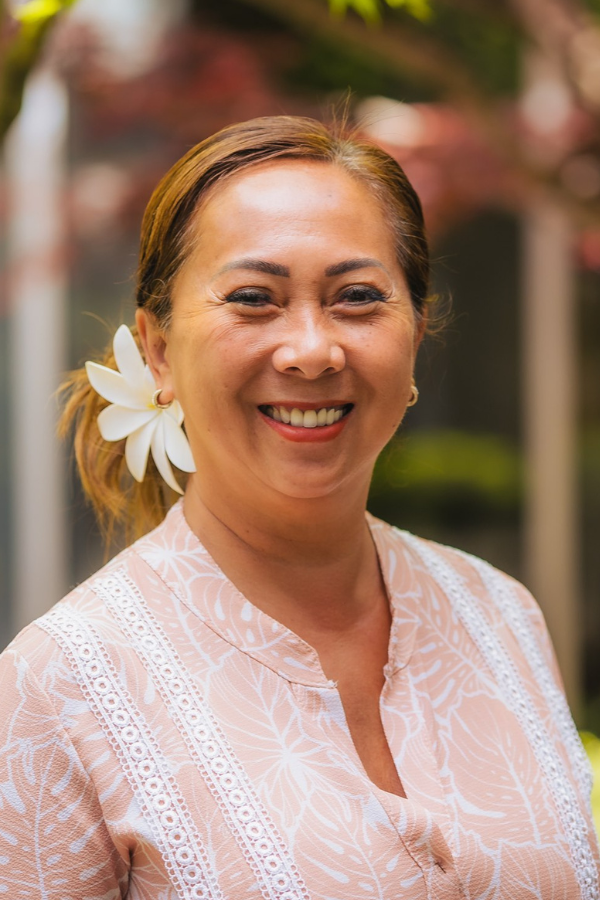 Apostle, President
Mareva M. Arnaud Tchong
---
Office: +1 (816) 833-1000 ext. 3026
Mareva M. Arnaud Tchong is president of the Council of Twelve Apostles, the lead missionary quorum of Community of Christ. She is assigned to the Pacifikasia Mission Field, which includes the Australia Mission Centre, East Asia Mission Centre, French Polynesia Mission Centre, Pacific Islands Mission Centre, and the Philippines Mission Centre.
Her previous assignments in French Polynesia include conflict resolution ministry, serving as director for Pastoral School (Temple School) and counselor to the mission center president. Mareva also has served as financial officer and president of the French Polynesia Mission Centre and was counselor to the president of the Quorum of High Priests.
A native of Tahiti, French Polynesia, Mareva has traveled extensively.
Community of Christ has 250,000 members in more than 60 nations. The church's mission is to "proclaim Jesus Christ and promote communities of joy, hope, love, and peace." Community of Christ International Headquarters is in Independence, Missouri, USA.