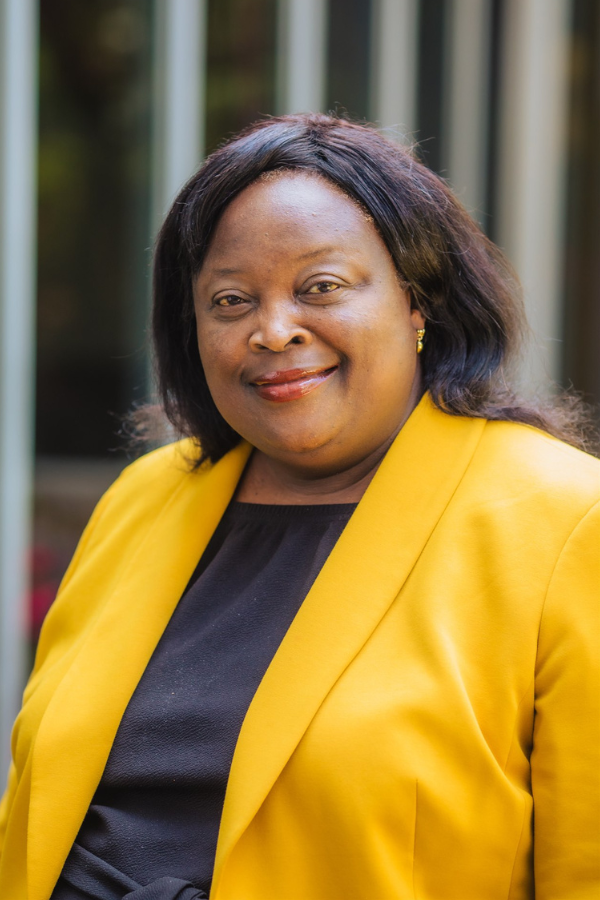 Apostle
Catherine C. Mambwe
---
Catherine C. Mambwe, a minister for Community of Christ, is a member of the Council of Twelve Apostles. She is assigned to the West, South and East Africa Mission Field.
Catherine previously served as Africa Mission field bishop, mission center president, and financial officer for the South Central Africa Mission Centre. Catherine previously worked for the Ministry of Education as a basic and high school teacher in Chingola, Zambia.
She also worked as a human development facilitator for Outreach International and served as secretary to ecumenical church groups in Zambia.
Catherine received a teaching diploma from Copperbelt University in Kitwe, Zambia, specializing in math, physics, chemistry, and biology.
She also studied at Mansa Teachers' Training College, has 15 years' teaching experience, and trained as an accounting technician.
Community of Christ has 250,000 members in more than 60 nations. The church's mission is to "proclaim Jesus Christ and promote communities of joy, hope, love, and peace." Community of Christ International Headquarters is in Independence, Missouri, USA.