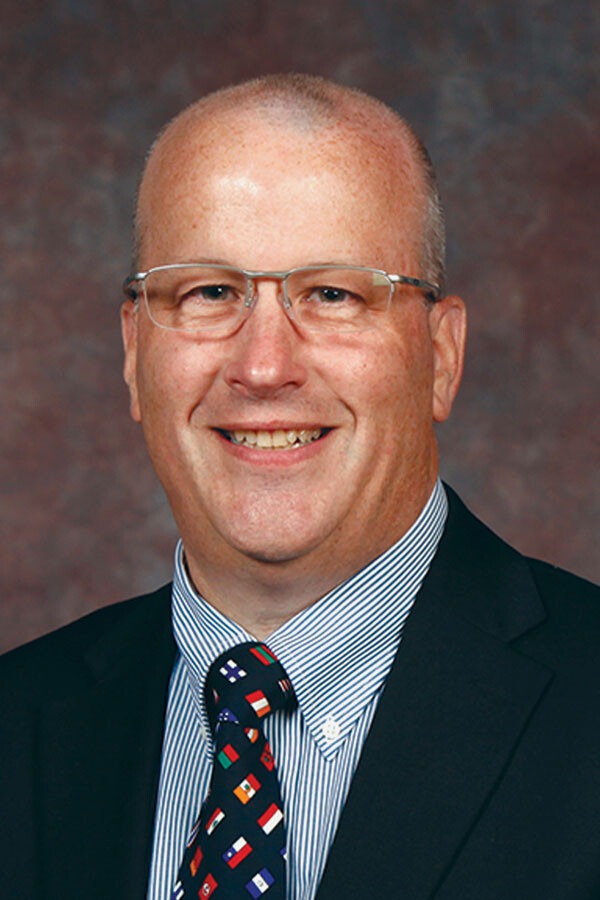 Apostle
Ron Harmon Jr.
---
Office: +1 (816) 833-1000 ext. 3024
Ronald D. Harmon Jr. is president of the Council of Twelve Apostles, the lead missionary quorum of Community of Christ. He is assigned to the Western USA and Baja California Mexico Mission Field.
His previous assignments include the North East USA Mission Field, East Central USA Mission Field and Director of Leadership Development Ministries, Spectacular and International Youth Forum, Urban Ministries, and president of the Kentucky-Indiana USA Mission Center.
Ron attended Graceland University, Lamoni, Iowa, and then transferred to Bowling Green State University in Ohio, where he received a bachelor of science in business administration. He received a master of arts in organizational management from the University of Phoenix. He has also pursued advanced studies in leadership and management through Bellarmine University. Ron received a master of arts in religion through Community of Christ Seminary.
Prior to church employment, Ron served in several executive human resources and operations positions in healthcare, consulting, financial services, and with Graceland University as vice president for administrative services.
Community of Christ has 250,000 members in more than 60 nations. The church's mission is to "proclaim Jesus Christ and promote communities of joy, hope, love, and peace." Community of Christ International Headquarters is located in Independence, Missouri, USA.