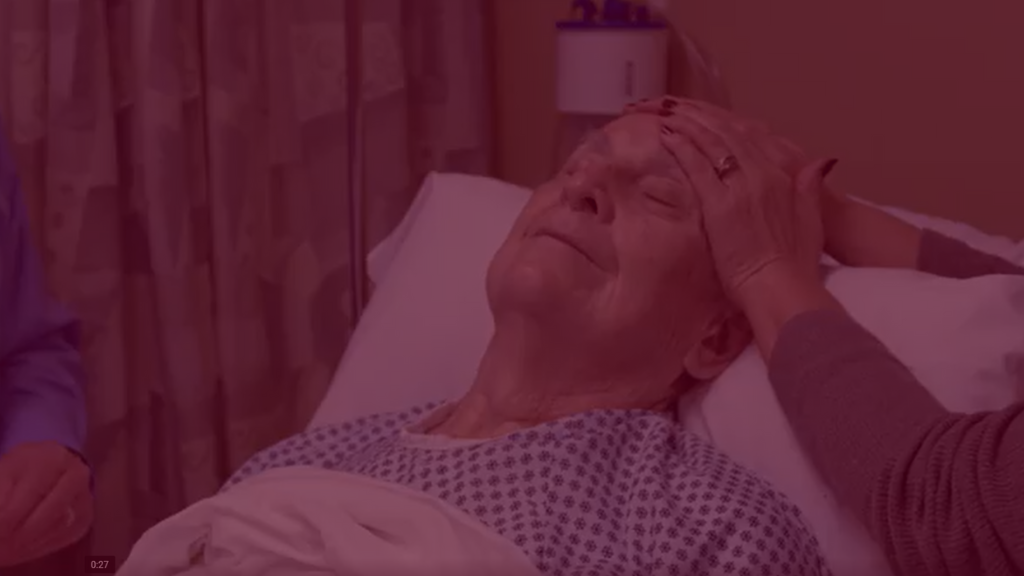 By Richard Warriner
Greenwood, New York, USA congregation
When I became a member of this church, Percy Weager was president of the Western New York District. His son was seriously sick. A minister called Dad Bassett knew this son well and frequently administered to him.
Ultimately, the son died, but not before telling Dad Bassett that he still had been blessed by the laying on of hands.
This experience impressed me and made me a strong believer in the sacrament of laying on of hands for the sick. This is one reason I have asked for administration and why I have administered this sacrament many times.
I remember when Lorraine and I lived in Alfred, New York, USA. I became very sick with a cold or the flu, but I had an important final in my class on poultry the next morning. I knew there was no way I could take the exam without some relief.
I got up at 2:00 a.m. and drove to Dad Bassett's home. I woke him and asked for administration. I felt better immediately! I returned home, caught a couple hours of sleep, got up, went to class, took the exam, and passed the course.
Ironically, I hated that course. I hated chickens (still do), but my first paying job after college was managing a farm with 3,000 chickens.
I had another experience with the laying on of hands when I was a dairy farmer and was overcome with chlorine gas. I basically was unconscious when Dad Bassett reached inside the oxygen tent, anointed me, and prayed for me. When I went home five days later, the doctor said I still had too much chlorine in my body to be alive.
Throughout this whole episode I was administered to several times. Lorraine and I both have felt God's loving Spirit, making this ordeal bearable.
Skip ahead to 2018–2019. In 2018, I was having severe back problems. In February 2019 I had back surgery to repair a broken vertebrae and disc, ultimately ending with two metal rods in my back.
Over those two years I was administered to many times. I was blessed with a successful surgery and no more back pain!
October 28, 2019, brought another experience. Early in the morning, I fell on the bathroom floor and couldn't get up. An ambulance took me to the hospital, and later I was transferred to another city. Much of my stay there is a fuzzy memory. I was brought to a nursing home November 1 for rehabilitation after being diagnosed with a stroke, which affected my right side, arm, and leg. I also had lost the ability to swallow and talk properly.
The first few days at the nursing home were hard. I felt useless. I could not walk. A machine was used to pick me up, lift me into bed, or place me in a wheelchair. I could not use the wheelchair myself and had to depend on someone to push me.
The first two or three days in rehab, I was mad at God. At night, instead of praying, I often scolded God, saying it was not fair to take half of my body while leaving the rest to try to get along. I even said several times a night that God might as well take the rest of me!
Through it, I know I can rely on God.
Eventually, I realized that one day I would be healed. Lorraine, brothers, sisters, sons, daughters, and several friends visited me often and gave encouragement.
Finally, on December 10, 2019, I was able to go home. I continued to improve with the help of a couple of talented physical and occupational therapists and my determination.
Throughout this whole episode I was administered to several times. Lorraine and I both have felt God's loving Spirit, making this ordeal bearable. So, in the words of my daughter, Kathy, "God is good—all the time, God is good."
Then came COVID-19. I'm tired of it, and I suspect you are, too. I want everything to be normal. These past months have been hard to endure. I shared earlier about my belief in administration. That's where I am now—in need of administration again for physical and emotional needs.
Through it, I know I can rely on God.
Amen.