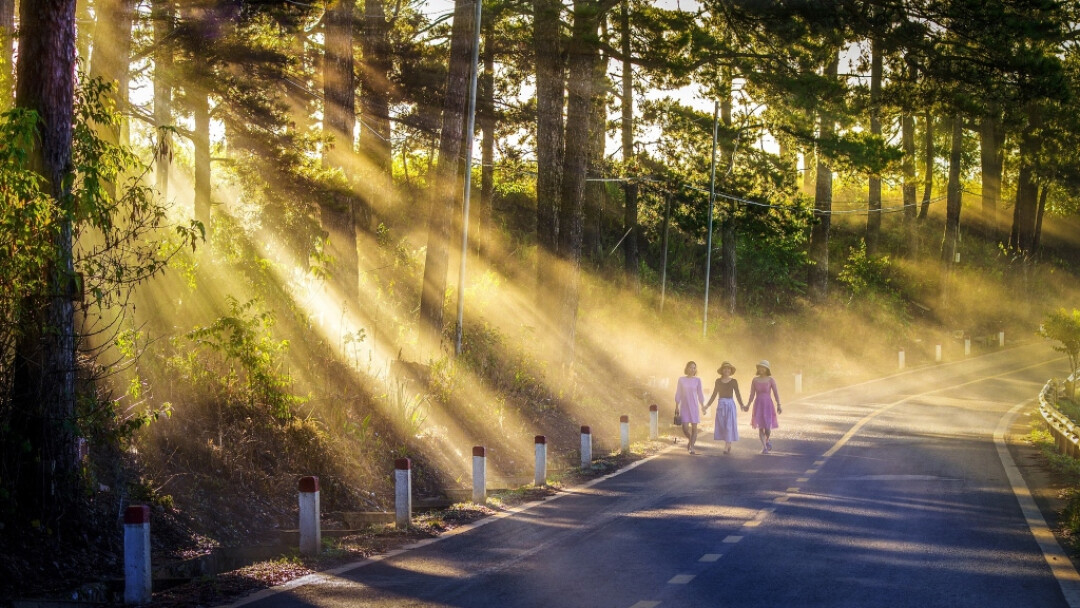 By Noelle Gaffka of Mount Pleasant, MI, USA
If it is possible, so far as it depends on you, live peaceably with all.
It's always beautiful and heartwarming to be given the gift of invitation into people's personal lives. It's also so very humbling to continue learning the diverse ways we all experience this thing called life.
After spending some time visiting, sharing, and answering questions with a member, I heard a "Psst!" coming from around a corner. I cautiously looked over to see another member motioning me over to him. "I just wanted to say thanks for taking care of my ex-wife," he half whispered.
"I had no idea she was your ex-wife!" I exclaimed.
"Yeah," he said. "She and her husband are only in the area for a little while before going back to Florida for the colder season. I keep an eye on her while she's here."
Our conversation paused for a moment as I waited to see if the topic was finished. "We're still friends and keep up with each other," he said. "Sometimes people make better friends than they do spouses. It took us several years to understand that and now we honor each other in our different lives. It's so much more peaceful!"
I pondered for a moment. "So, why are you hiding behind the corner?" I asked.
He chuckled and said, "I didn't want her to think I was checking up on her. We've been divorced for about 20 years, but I keep an eye on her when she's here." I smiled as he patted me on the arm and walked away. He stopped abruptly and turned to say with a pointed finger, "Don't you dare tell her! She might try to send me a Christmas card or something if you do! It always has glitter." I laughed as he walked away.
I'm grateful for this beautiful reminder of caring for one another, honoring each other in a way that brings peace and understanding, and a moment of connecting with another on a deeper level. I love these moments.
Prayer Phrase
God who is with us and ahead of us, help us feel the gentle nudge of your Spirit as we move toward the future. Guide us along the way as we seek justice and peace for your creation.
Spiritual Practice
Praying for Leadership of the Church
An important spiritual practice for disciples is praying for members of the body of Christ, especially those who carry leadership responsibilities. Ask God to guide your awareness of people who lead the community of faith in congregations, mission centers, and the World Church. Pray for God's outpouring of grace on each servant leader who comes to mind.
Today's Prayer for Peace
Engage in a daily practice of praying for peace in our world. Click here to read today's prayer and be part of this practice of peace.