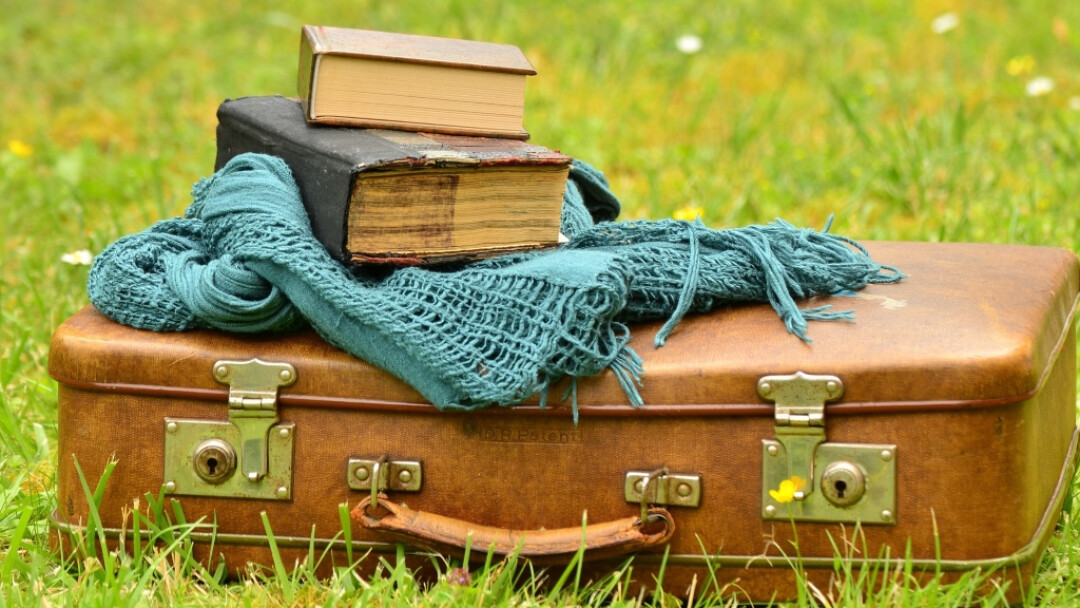 By Cheryl L. Saur of St. Charles, Missouri, USA
"Likewise the Spirit helps us in our weakness; for we do not know how to pray as we ought, but that very Spirit intercedes with sighs too deep for words."
Upon returning from a Spiritual Formation retreat several years ago, I had a series of dreams. I've learned that my dreams are never literal, but always metaphorical. In these dreams I was leaving on a journey with luggage but always turning back to recover something missing…and then starting the journey again. This happened several times. But in this last dream I was standing on the sidewalk waiting for my ride when I was called away again. I set my suitcases down on the sidewalk and went to help. As I was walking away, I remember looking back at my suitcases sitting in the dark on the sidewalk with a question on my heart, "Do I need to go back and get my bags, or should I go on ahead?"
As I held this fading dream upon awakening, I realized that even though I am comfortable with the ways I connect spiritually with the Divine, I am feeling internal tension with what I was used to and the new internal discoveries of sacred spaces. There was more to discover in the mystery and sacredness of the Divine. But this insight guided me to recognize that it is not necessary for me to just pick up my suitcase of comfortable connections and not embrace the newness I am finding. I am not the same any longer. Something deep inside me is shifting and the inner spaces once closed to me are opening before me—new, fresh, and inviting sacred spaces. I do not want to return. I want both! I'm being invited to live in the "both/and" because something new is emerging. And what I am discovering is a sacredness that is both liberating and without boundaries!
God's sacred presence in each of us continues to bring spiritual insight and new creative ideas. Will you remain in your "comfortable" spiritual space? Or will you accept the invitation of the "both/and"? What is emerging within you?
Prayer Phrase
May our words and actions reflect your love.
Spiritual Practice
Pursue Peace on Earth
Read and reflect on Doctrine and Covenants 161:2a. Reflect on how you can "see violence but proclaim peace…feel conflict, yet extend the hand of reconciliation…encounter broken spirits and find pathways for healing." What does the peace of Christ mean to you? Begin by prayerfully listening to your longing for peace. Prayerfully open yourself to God's yearning for peace and the divine vision of shalom. What act of justice or peacemaking does God invite you to pursue this day? Dwell on these words of pursuit: see, proclaim, feel, extend, encounter, find.
Today's Prayer for Peace
Engage in a daily practice of praying for peace in our world. Click here to read today's prayer and be part of this practice of peace.