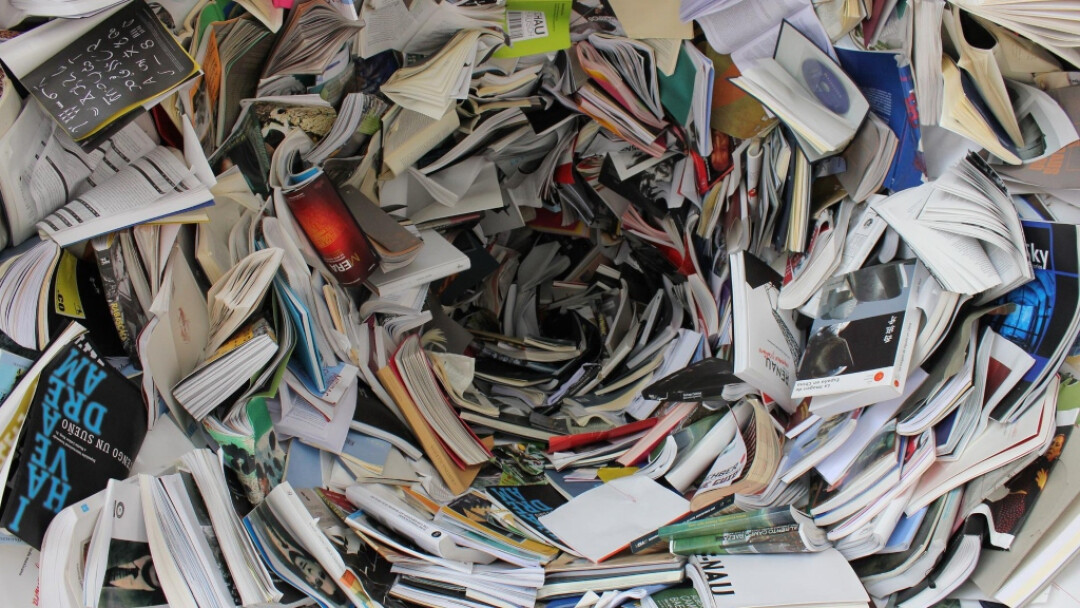 By Jane M. Gardner, presiding evangelist
He also said to the crowds, "When you see a cloud rising in the west, you immediately say, 'It is going to rain'; and so it happens. And when you see the south wind blowing, you say, 'There will be scorching heat'; and it happens. You hypocrites! You know how to interpret the appearance of earth and sky, but why do you not know how to interpret the present time?"
I was caught off guard when COVID-19 rearranged our lives into cells of isolation. Initially I assumed it would only be a few days, so I grabbed the papers and books I needed from my office for the projects I was working on. At home I took over my son's former bedroom. Thankfully, there was a desk. I cleared the surface of his desk and went to work from home.
As the year progressed, I made trips to the Temple to pick up more files, books, and papers. At home, chaos grew on the floor around the desk. The files, papers, and books were difficult to keep organized and I began to realize it just wasn't working. After a few more months, we officially began plans for converting the bedroom into a real office. With still more isolation in the future, we decided to put a desk directly in front of the one ceiling-to-floor window facing the street in front of our home.
It was a major transformation. I love working in the sunlight, watching the neighborhood kids riding bikes, and uncovering the rhythm and energy of my neighborhood. And I really do get work done, even with the wonderful view in front of me.
There are so many things about my neighborhood I never noticed before.
COVID-19 has brought disruption. It took me almost a year of living in that disruption to imagine a better way, a way that fed my soul. I'm not sure why it took me so long. I suppose I kept hoping that things would go back to the way they were before the virus.
Today, Jesus shows frustration when it takes the crowds so long to grasp the disruption he is bringing to the world, disruption leading to an upside-down kingdom. After this past year, I am feeling challenged to approach disruptions differently.
It is a new way of paying attention. What haven't I noticed before? What comes from the situations that actually bless my life? How might I find God in the disruption? Where is Jesus, the peaceful One, leading?
Prayer Phrase
Lord, give me eyes that see clearly, hands that reach out, a heart full of your love, and feet that will follow anywhere you lead.
Spiritual Practice
Connecting with God as Center
Connect with God through journal writing or contemplation. Open yourself to God's presence and share what flows from your heart and mind. Your "communication with God" might include thoughts, questions, feelings, needs, artwork, quotes, or scriptures. Or it might take the form of a prayer, psalm, or poem.
What do you experience? Is this an effective way to connect with God? What surprises you? How do you feel God's love? What deepens or changes in your relationship with God, Christ, Spirit?
Today's Prayer for Peace
Engage in a daily practice of praying for peace in our world. Click here to read today's prayer and be part of this practice of peace.