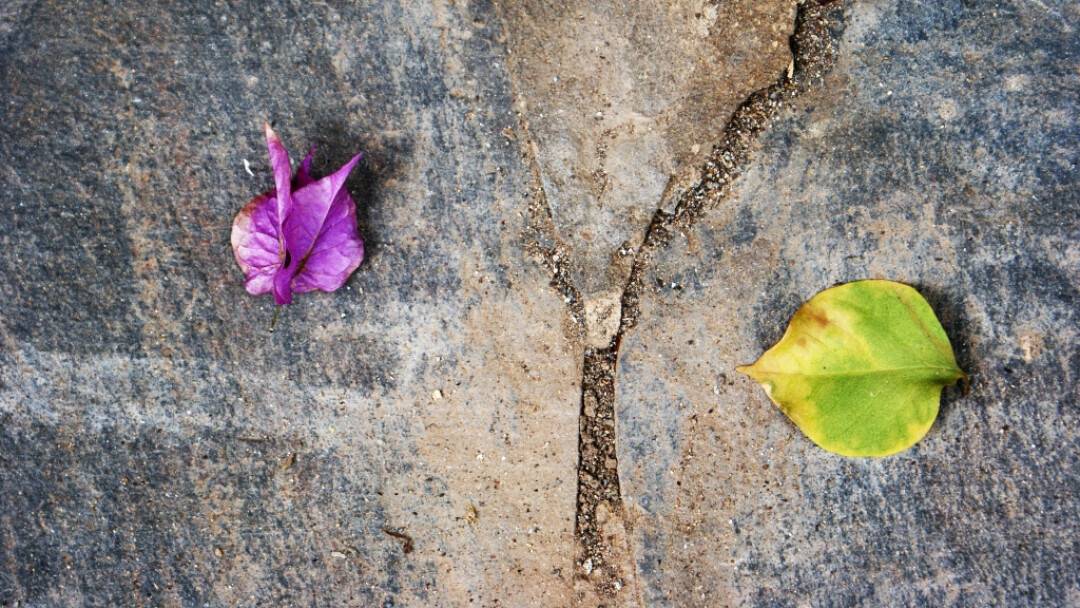 By Tammy Lindle Lewis of Renton, WA, USABy Tammy Lindle Lewis of Renton, WA, USA
Now I appeal to you, brothers and sisters, by the name of our Lord Jesus Christ, that all of you be in agreement and that there be no divisions among you, but that you be united in the same mind and the same purpose. For it has been reported to me by Chloe's people that there are quarrels among you, my brothers and sisters. What I mean is that each of you says, "I belong to Paul," or "I belong to Apollos," or "I belong to Cephas," or "I belong to Christ." Has Christ been divided? Was Paul crucified for you? Or were you baptized in the name of Paul? I thank God that I baptized none of you except Crispus and Gaius, so that no one can say that you were baptized in my name.
[Excerpted from Sermon and Class Helps, Year A: New Testament (with focus on the Letters), Jane M. Gardner, ed. Herald House, 2022, pp. 36–38]
Paul started the church in Corinth; he is a spiritual father to many there. The Christians there are diverse. They are experiencing conflicts and divisions. He confronts these issues.
The divisions are so entrenched, one group has reported to Paul about everyone else. Some have turned their focus away from Christ and place their loyalty with Paul, Apollos, or Cephas (or Peter). Each helped form the church in Corinth; each has baptized there. The factions are based on members' claims of special status based on the one who baptized them. Paul rebukes this bond between leader and baptism.
We can easily be divided by a leader whose personality or eloquent messages touch and inspire some. Various "causes" can shift our attention away from Christ. Problems can happen when social or political issues bump up against faithfulness, when change pushes against tradition, or when one group claims Jesus's particular concern for their cause or position. As one side claims truth over the other, it tears the body of Christ. To remember the body of Christ, we must remember our baptisms.
In verses 14–17, Paul expresses a low opinion about baptism because this is not his central focus. He was called to proclaim the gospel, not baptize. He is thankful that no one can say they were baptized in his name. To do something in someone's name was to do it by that person's authority as a surrogate for the person. Baptism gets its power only through Christ.
Paul appeals for the Corinthians to live in unity and offers three ways to do this:
They should agree.
Allow no divisions.
Be united in their minds and understanding.
People are easily moved by the power of rhetoric more than by the claims of the gospel. Paul insists that proclaiming the gospel does not need eloquence. He helps us understand that all we think we know about the world is changed by God's act of salvation through Christ. The crucifixion of Christ saves us. Our baptism into his name makes us people of the cross. Paul wants the Corinthians to keep their focus on the cross of Christ because human wisdom has no saving power.
Prayer Phrase
The people who walked in darkness have seen a great light (Isaiah 9:2 NRSVUE).
Spiritual Practice
A Light in the Darkness
This Epiphany season we practice with the wise men, searching in the darkness for the light of God's bright star guiding the way to Christ's peace. Notice today what is shimmering in the shadows calling for your prayerful attention. Where is the light of God's presence being revealed in hidden or surprising places for you right now?
Today's Prayer for Peace
Engage in a daily practice of praying for peace in our world. Click here to read today's prayer and be part of this practice of peace.