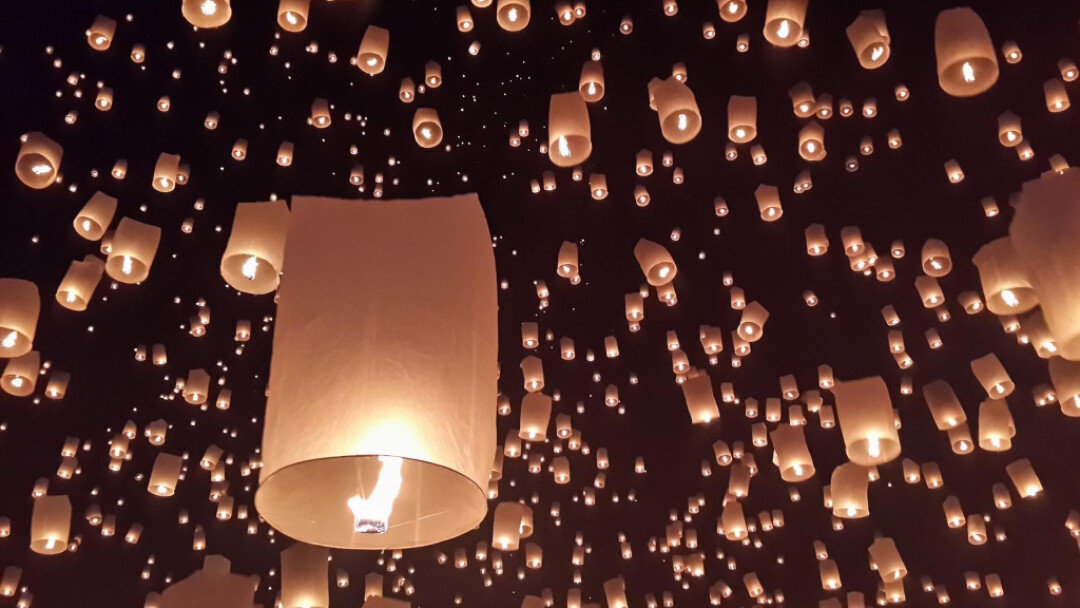 By Jerry Henry, Columbia, MO, USA
For it is God who is at work in you, enabling you both to will and to work for his good pleasure.
During a meditation portion of worship, we were asked to recall blessings we had received and write them down. I wrote wife, children, church, health, home, neighbors, job… As I paused in my list-making, questions entered my thoughts. Are these blessings or simply good fortune? Why do some receive them, and some do not? Why don't I get some blessings I pray for?
I thought of my Evangelist pin which carries the phrase "Blessed to Be a Blessing." Slowly it occurred to me to create two lists: "Good Fortune" included those items that had turned out well for me. They may have been the result of my own preparation and efforts, or by coincidence of human life.  "Blessings" would be those I identified as God-given items—given to me personally (and I accepted).
I remembered my first day of school. I was watching my mother to make sure she didn't leave me and missed the teacher's directions. I was very unsure of myself and frightened! This same inadequate feeling came over me at other times: when I arrived to attend college, the day I gave my first speech, in my job when I was handed a manual to read and asked to make a presentation the following morning, leading my first youth retreat, and preparing for my first sermon.
Each time God pointed (nudged) me to the help I needed, to get past my fear, and gain the knowledge needed. I became a person with enhanced ability and increased confidence. I count these as "Blessings," not because fear was removed, but because I was growing into who God needed me to be.
God knows what innate ability is in us. God knows the opportunity and timing to set before us. If we accept it, blessing can occur in us and for others.
Prayer Phrase
Lord, give me eyes that see clearly, hands that reach out, a heart full of your love, and feet that will follow anywhere you lead.
Spiritual Practice
Connecting with God as Center
Connect with God through journal writing or contemplation. Open yourself to God's presence and share what flows from your heart and mind. Your "communication with God" might include thoughts, questions, feelings, needs, artwork, quotes, or scriptures. Or it might take the form of a prayer, psalm, or poem.
What do you experience? Is this an effective way to connect with God? What surprises you? How do you feel God's love? What deepens or changes in your relationship with God, Christ, Spirit?
Today's Prayer for Peace
Engage in a daily practice of praying for peace in our world. Click here to read today's prayer and be part of this practice of peace.